The highest level of mix customization on any scale.
ALmix supplies the industry with a complete range of batch mix asphalt plants and auxiliary equipment allowing for a level of customization ideal to fit any individual contractor's needs. The ALB series and Travel Pack Batch plants are newly engineered to meet the need for high-consistency mix quality of the most demanding producer. The plants can be relocatable, completely portable or containerized. They may be fully enclosed to meet stringent urban enviormental standards. Both the ALB and Travel Pack Series offer the latest batch mix plant features. They are well built and highly dependable and are offered in production ranges from 50tph to 450tph.
---
ALMIX ALB + ALH SERIES Batch Mix Asphalt Plants
ALmix stationary asphalt plants have gained wide recognition for achieving high production rates while maintaining the strictest standards of mix quality. High production plants combined with bulk storage facilities in a fixed location empowers the contractor to provide different types of asphalt mixes to store in multiple silos.
Batch mix asphalt plants are well engineered to meet customer needs for high consistency mix quality and long term production requirements. They are readily containerized and easily transportable. Our ALB Series offers the very latest batch mix plant features including advanced features exclusively offered for high-volume producers.
ALmix Travel Pack Mobile Batch Asphalt Plants
The ALmix Travel Pack asphalt plants are our fastest selling mobile plants on the market. They have become the first choice among contractors who are looking for a high performance plant with the ability to move and be set up fast for many years of operation.
ALmix's Travel Pack range of fully mobile asphalt mixing plants feature a production capcity ranging from 25 – 250 TPH. It is ideal for job sites reuireing 2,000 – 200,000 tons of hot mix asphalt. The Travel Pack comprises of essential equipment that may be configured into Mobile Batch Mix Plants or Mobile Continuous Mix Plants as per the individual contractor's requirements.
HIGH MOBILITY + FAST SETUP
The Travel Pack can be towed in and set up within a few days, providing flexibility to move between sites. All of the units have been made "container-friendly" to reduce shipping cost. Assuming adequate grade conditions prevail, no concrete foundation is required to set up the plant. The Travel Pack uses the "Plug + Play" concept for each module to facilitate quick and easy setup anywhere and anytime it is needed.
---
ALmix Batch Mix Plants | Features
DRYING SYSTEM | Consisting of a counter-flow dryer with four-trunnion friction drive. One piece forged steel tires with case harden trunnions are provided. Herringbone veiling flights enable a highly efficient drying process. Optional VFD control allows fine tuning of the drying process for varying aggregates and moisture levels. Efficient ALmix fully modulating burner with mechanical atomization provides complete combustion with excellent fuel economy and superior turn down ratio.
SCREEN WEIGHING SYSTEM | Consisting of an exclusively designed inclined vibrating screen for higher aggregate grading accuracy. Adjustable vibrators mounted outside hot and dusty enclosure for long life and easy maintenance. A High Resolution Digital weighing system with quick response provides fast and accurate weighing of asphalt, aggregates and filler.
HIGH SPEED MIXER | Synchronizing gearboxes eliminate the wear and tear associated with conventional timing gears. A 50% live zone rating achieves a homogenous mix in a shorter mixing cycle time. Reversible paddle tips increase life of wear parts.
DUST COLLECTION SYSTEM | Uses bag filters with built-in pre-separator and rotary reverse air cleaning mechanism. The result is a longer filter bag life while meeting stringent pollution control requirements.
ADVANCED CONTROL SYSTEM | with user-friendly computerized controls running on the Windows platform with high speed Ethernet connection. Manual override & remote support via modem/internet are provided.
DRATCH PLANT (HYBRID) | The best of both worlds. A perfectly synchronized masterpiece is the only way to describe the 'Dratch' plant. The ALmix Dratch Plant is a counterflow dryer with both a batch tower and a mixing drum with hot mix silos. This design provides the ability to take care of both your large single mix projects and the everyday walk-in customers. You are in complete control of both your profits and your market. There is no limit to what you can do with the ALmix Dratch Plant.
---


Plant Installation | You can rely on the experienced team at ALmix to help with the complete installation of your ALmix Batch Mix Plant.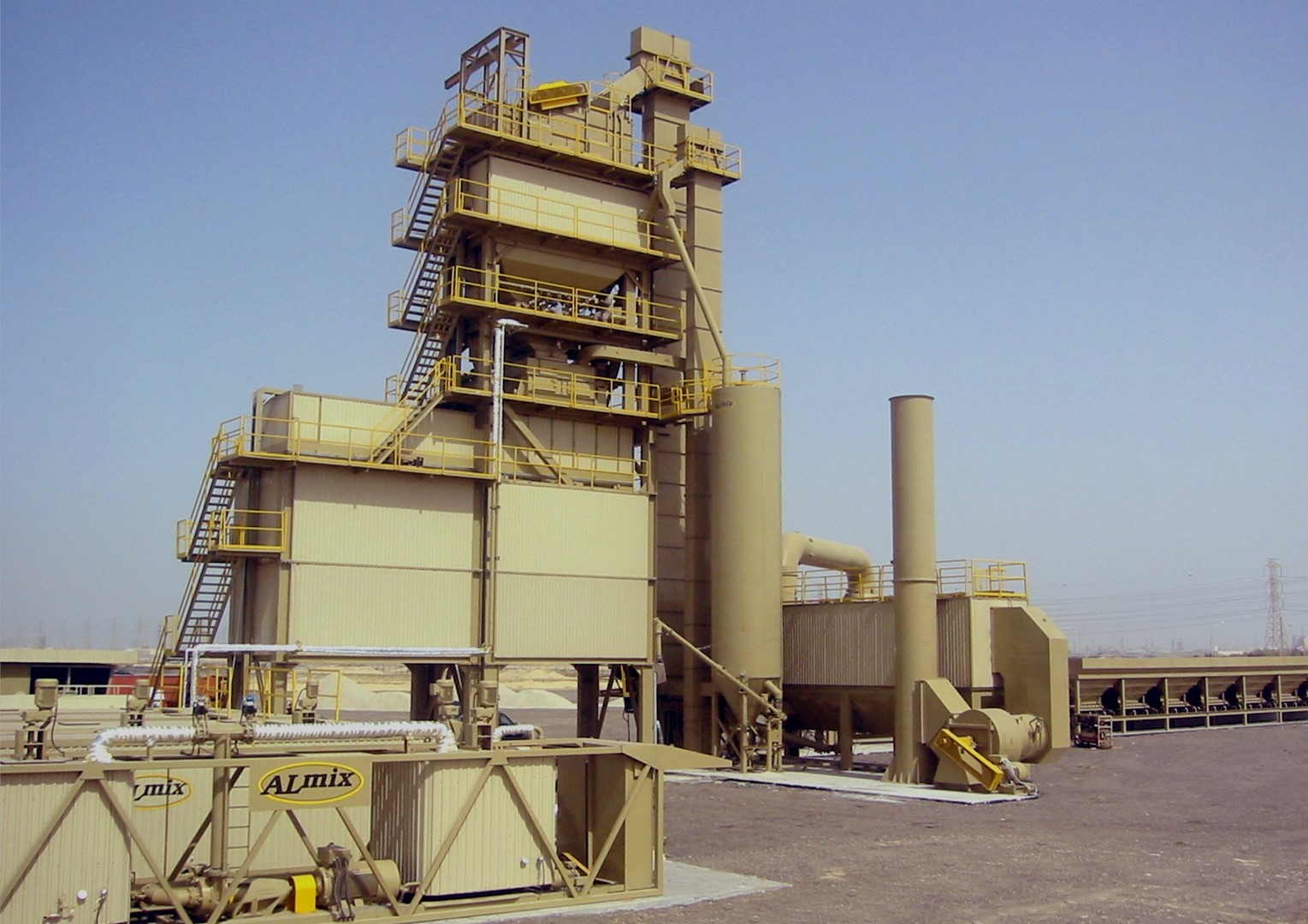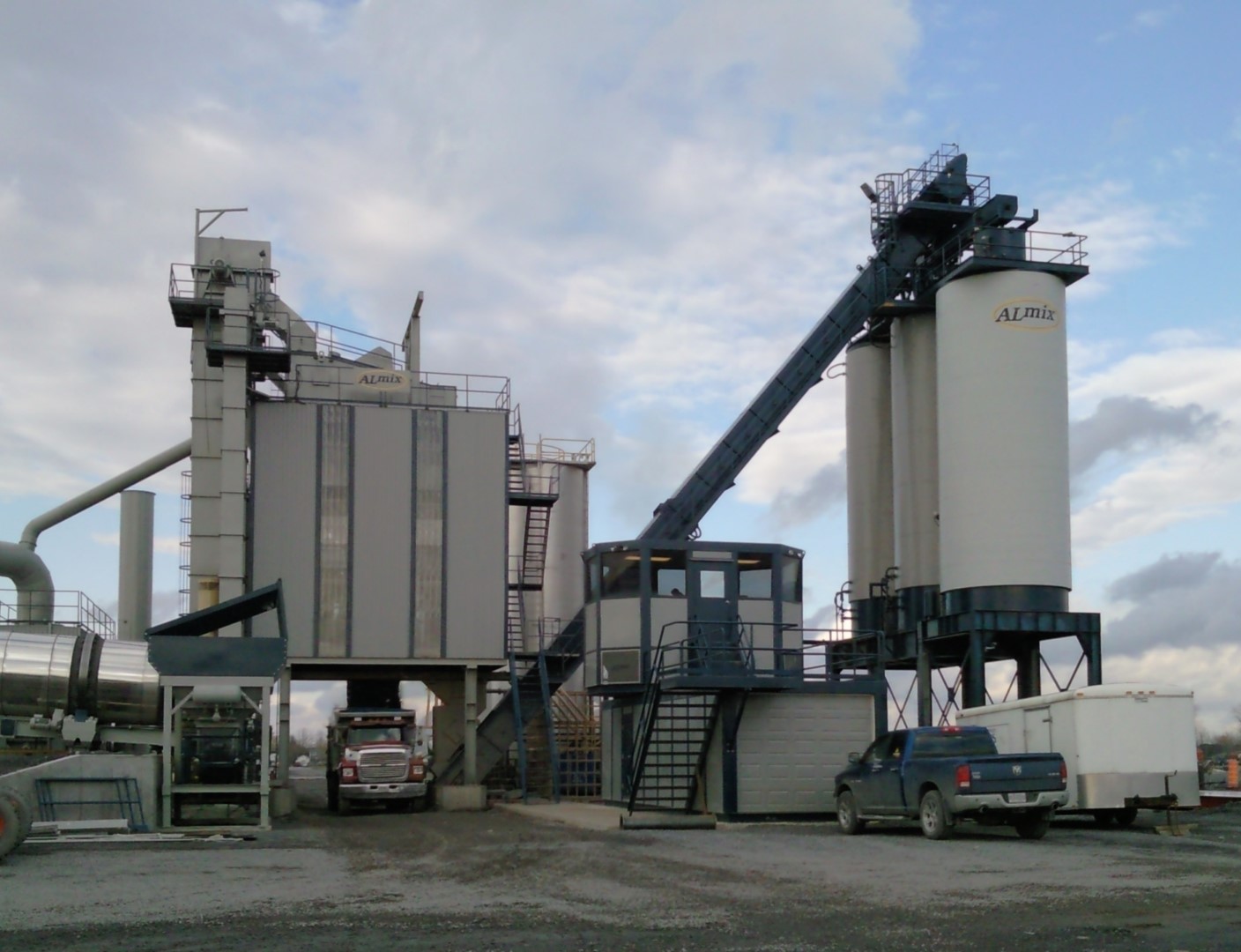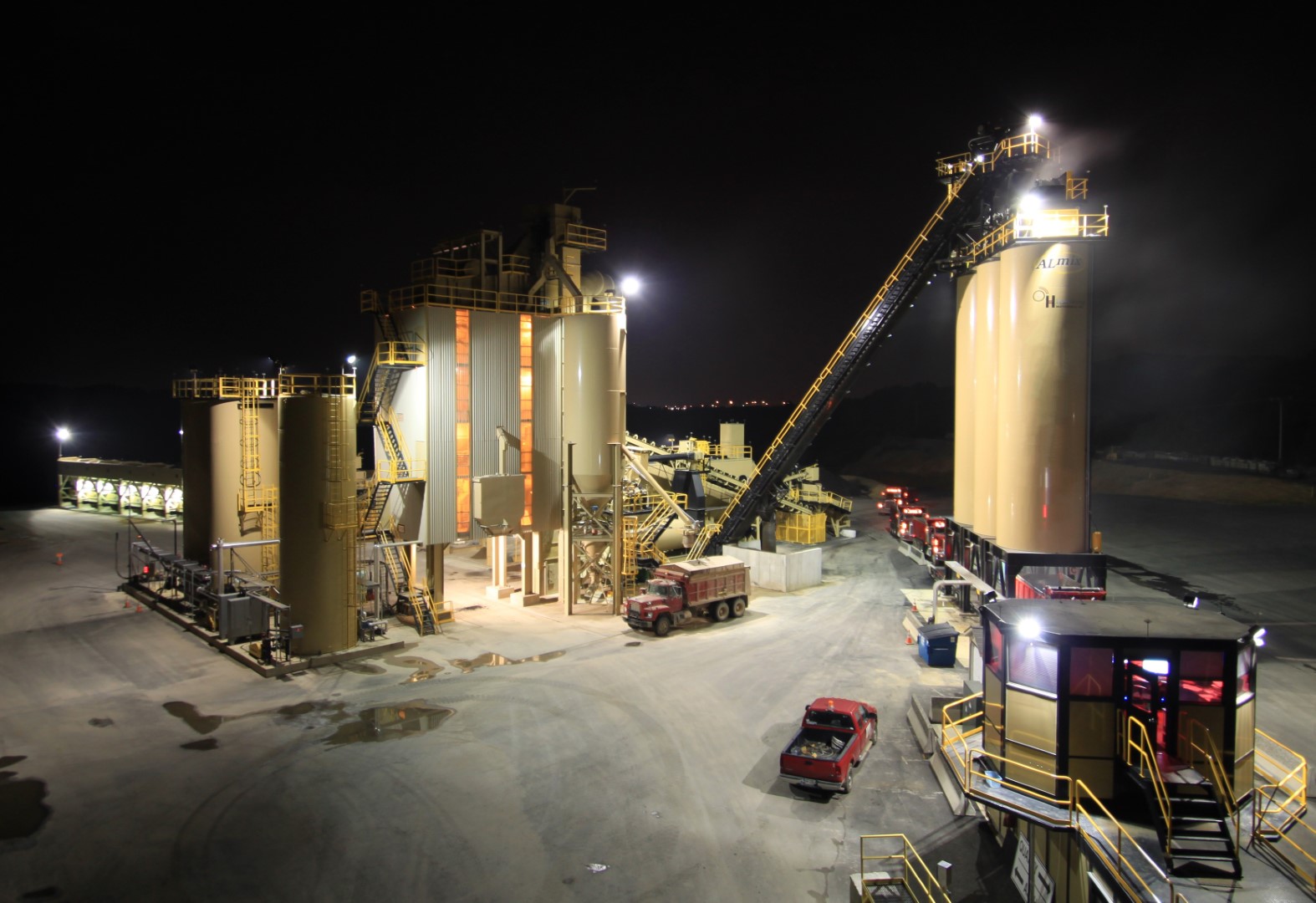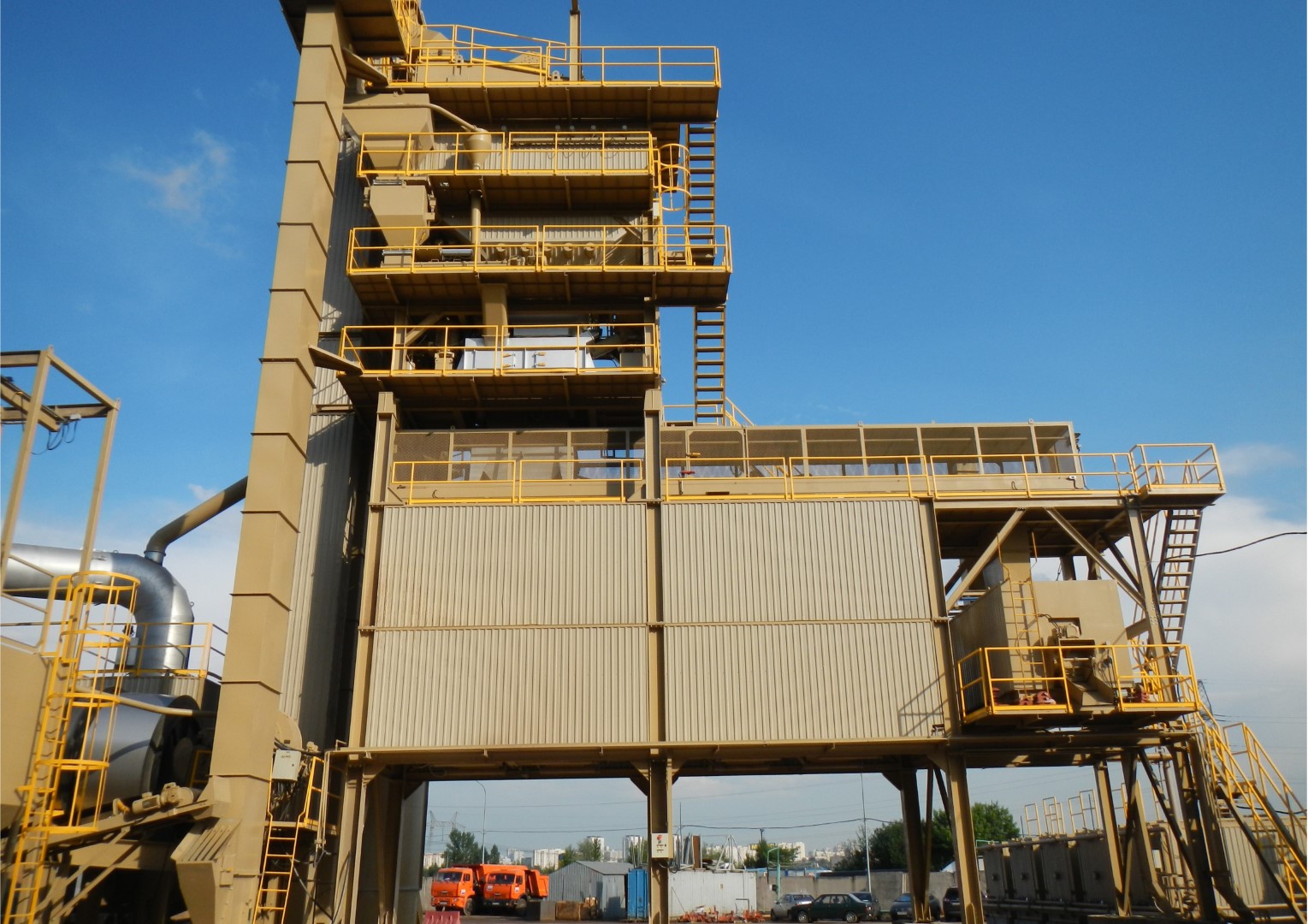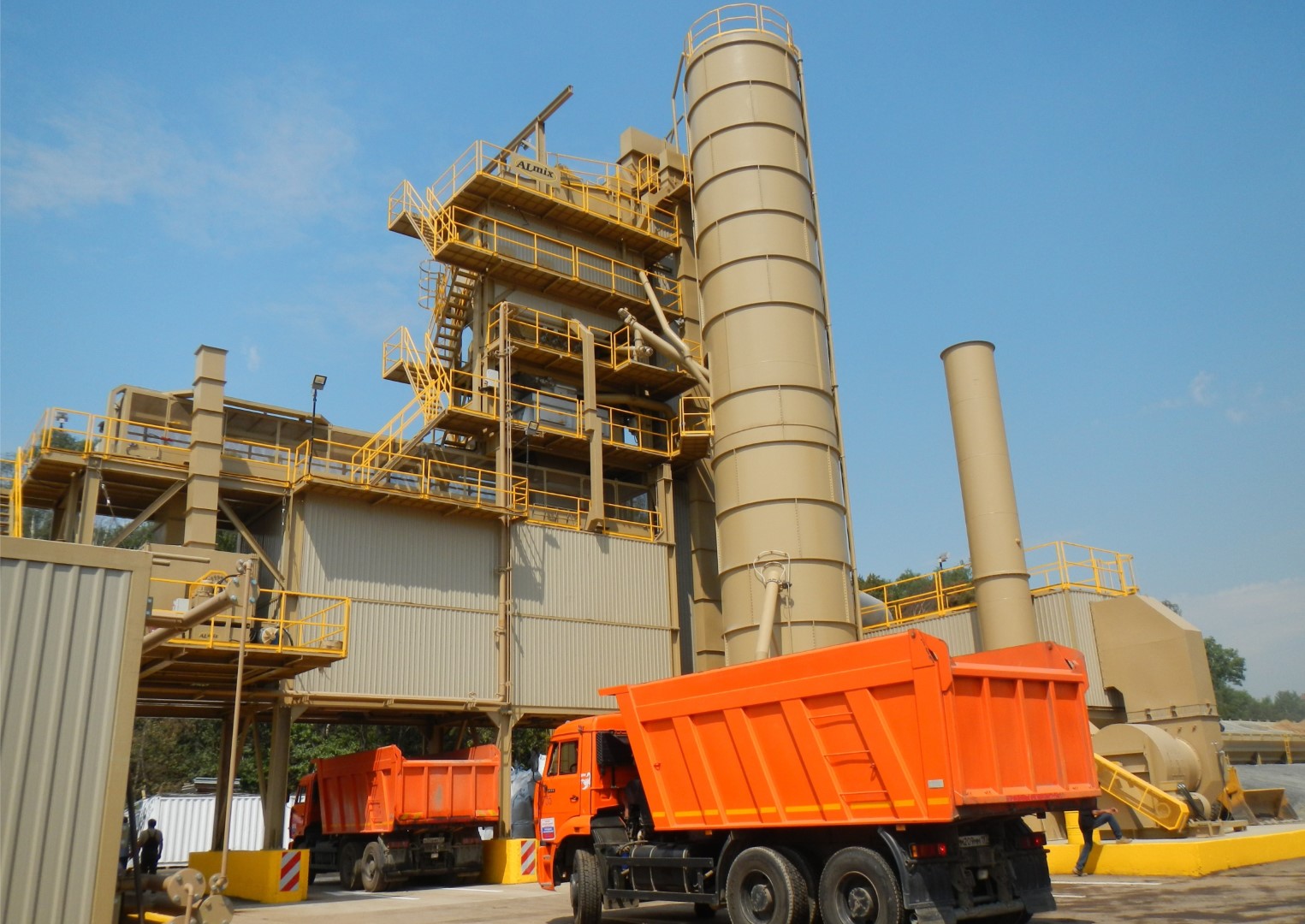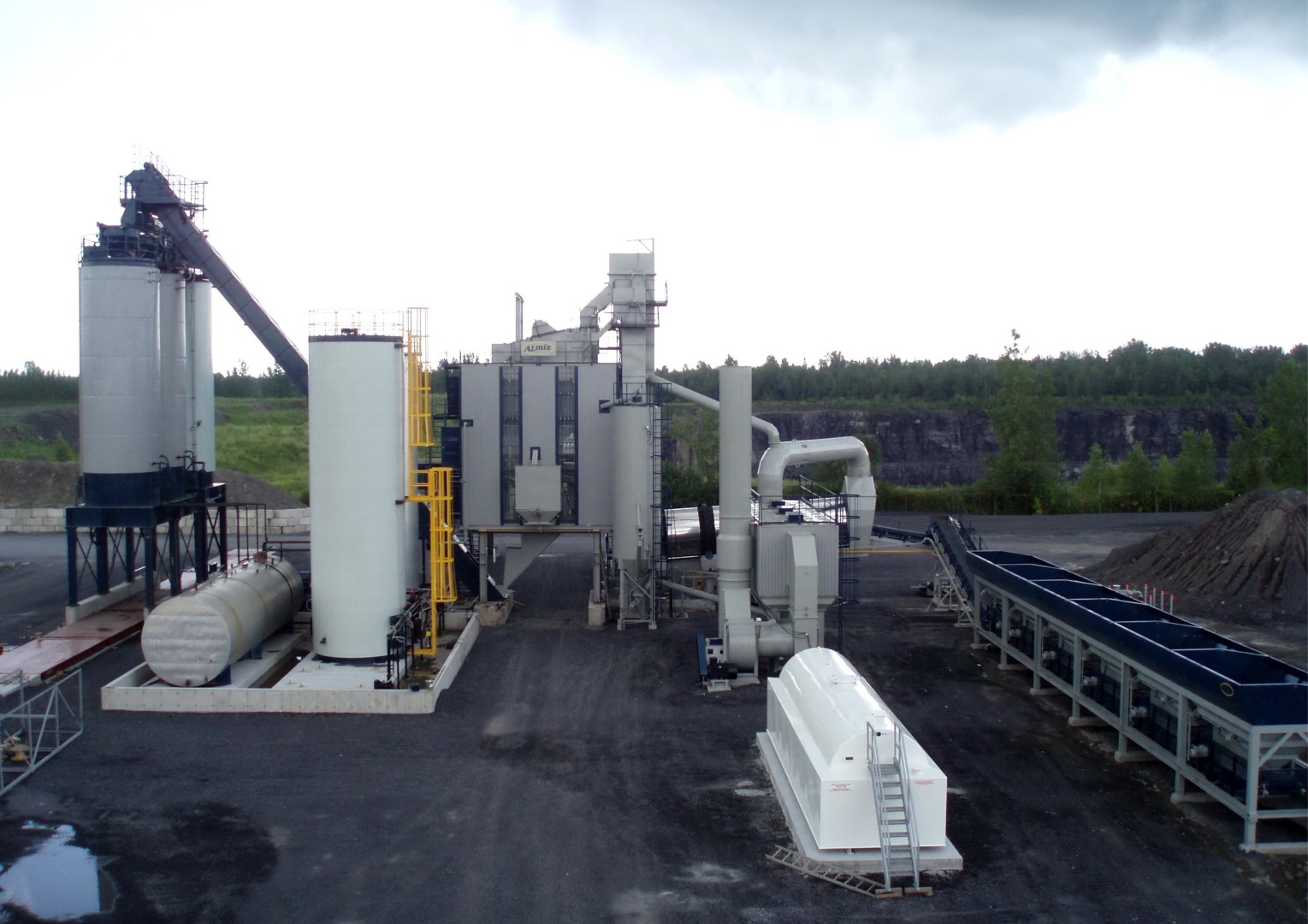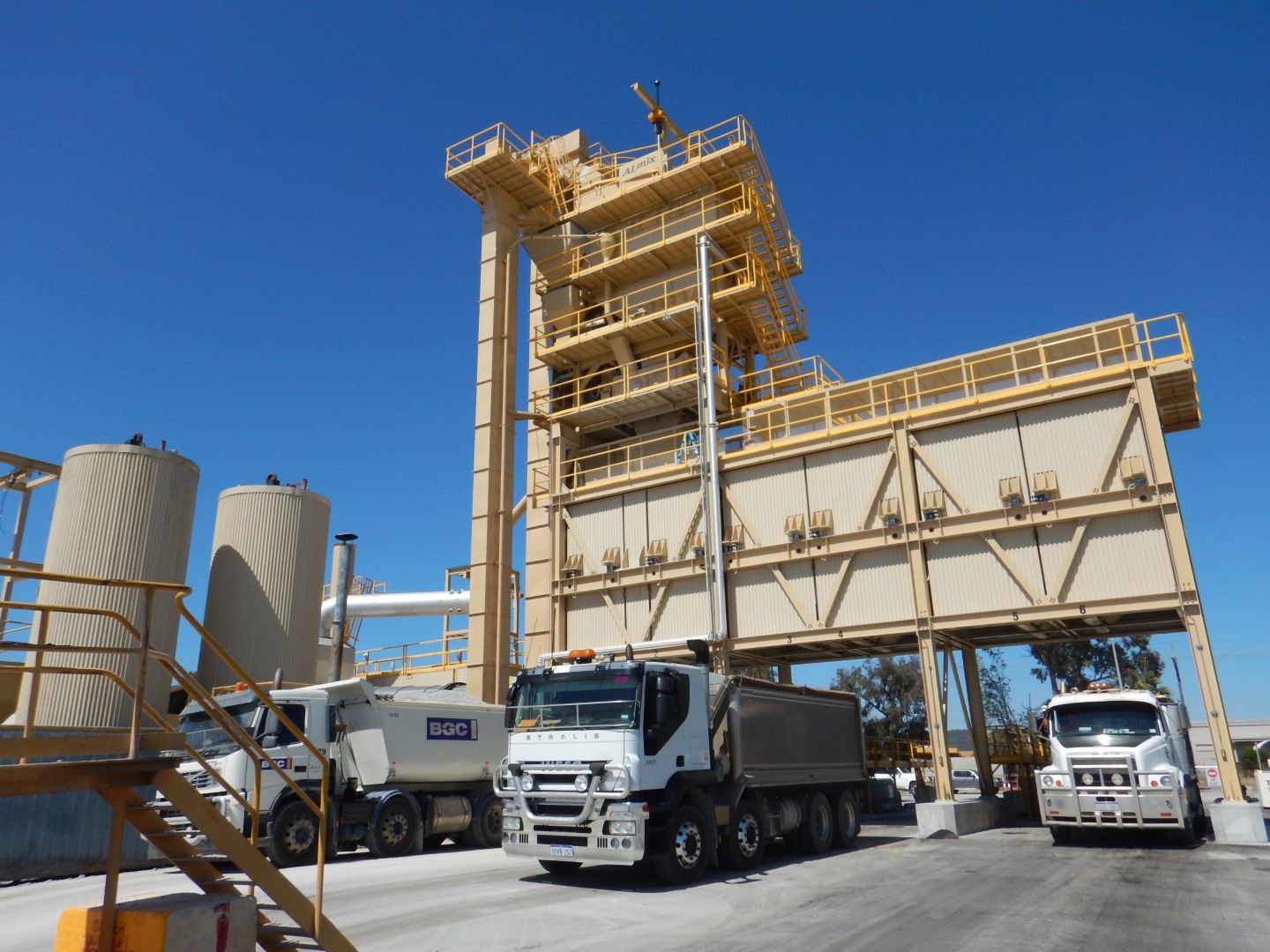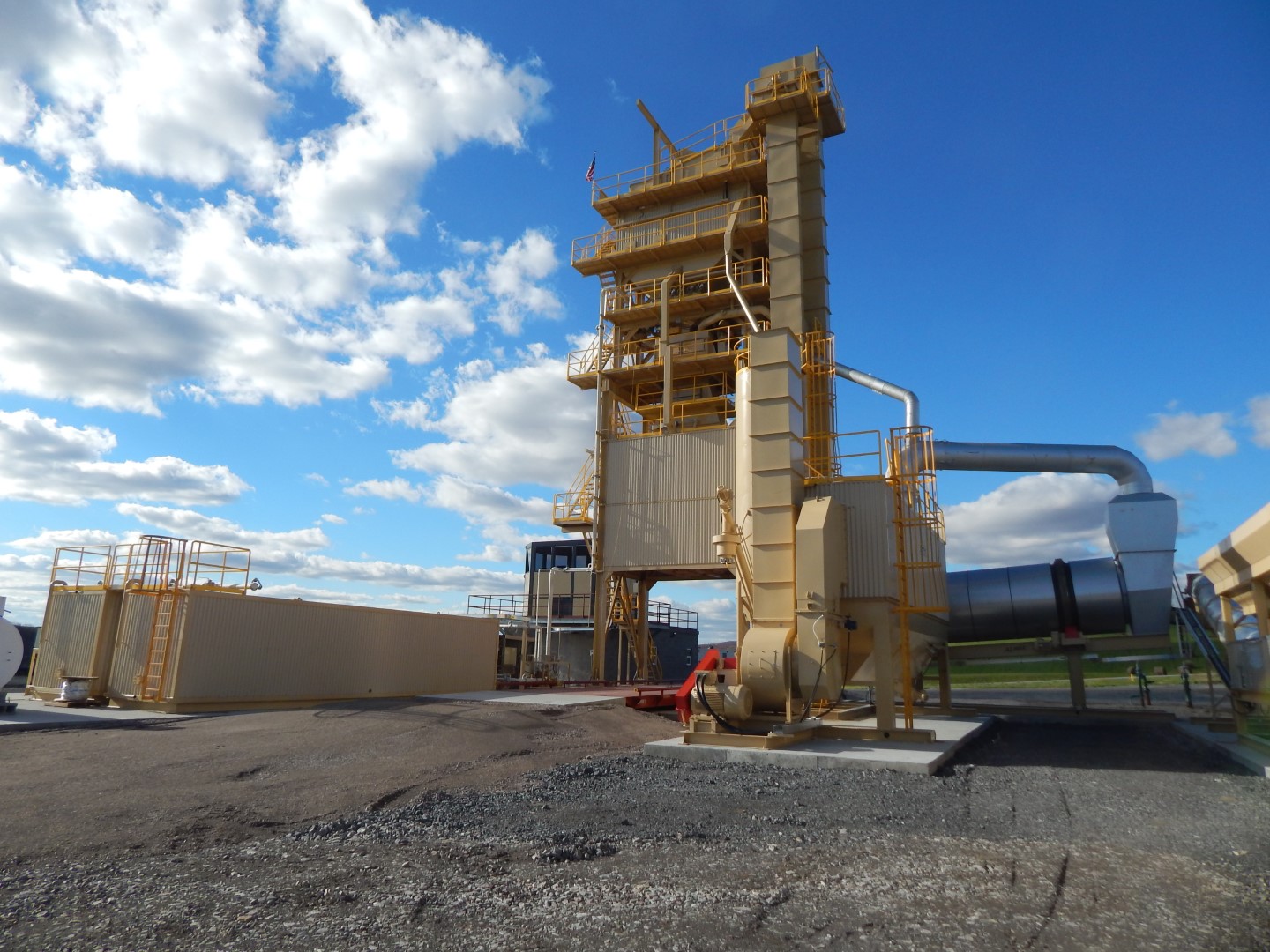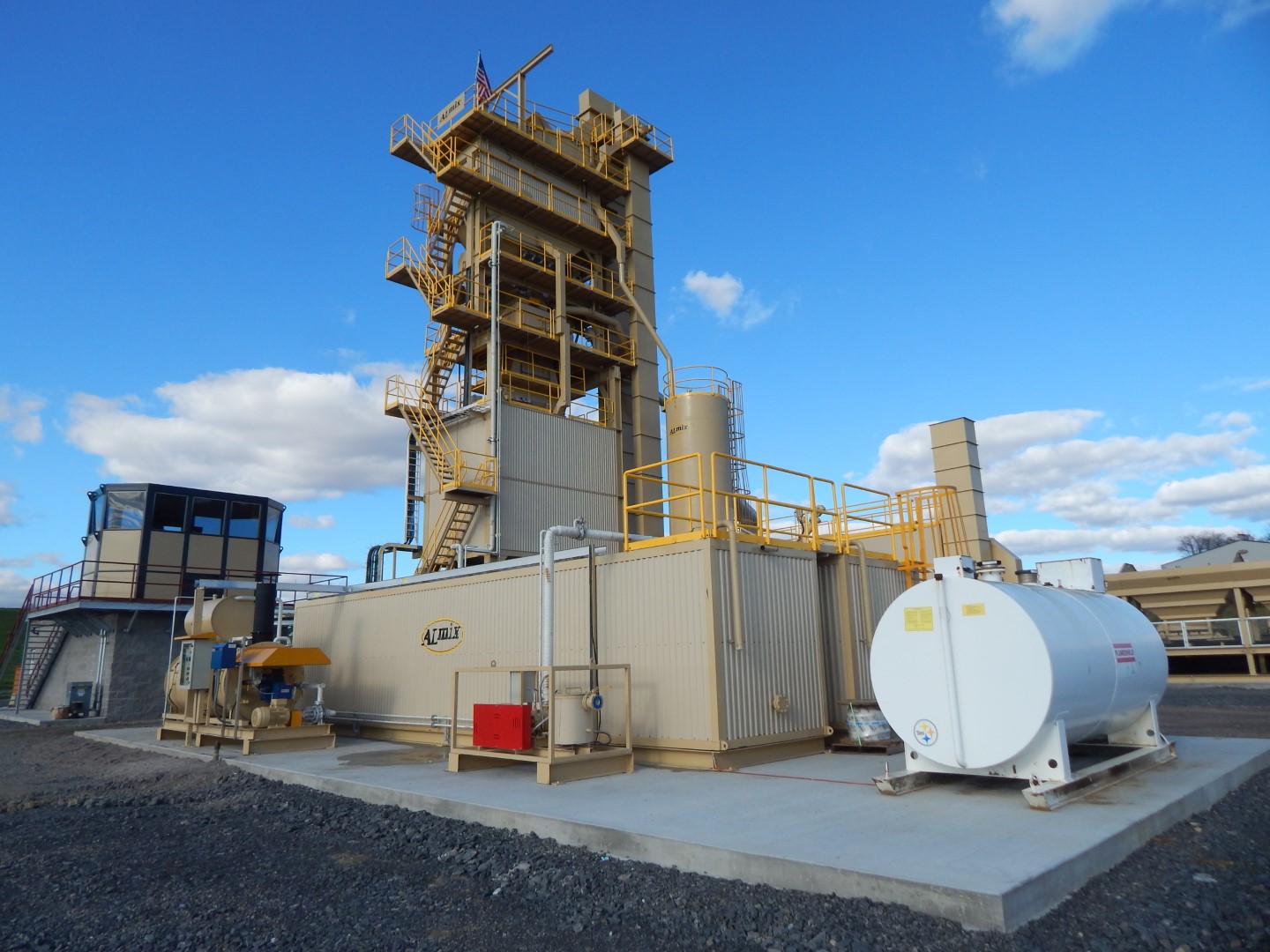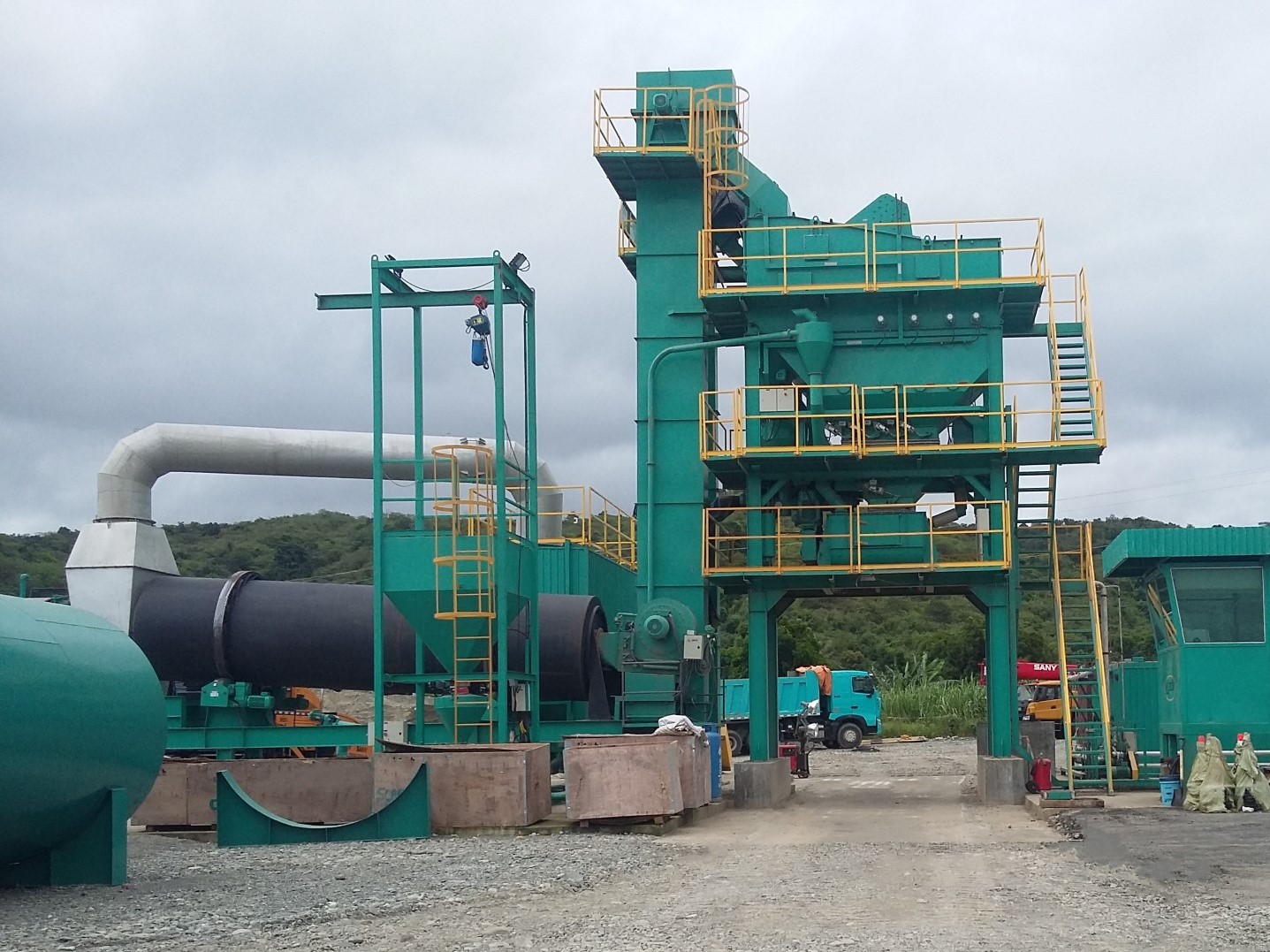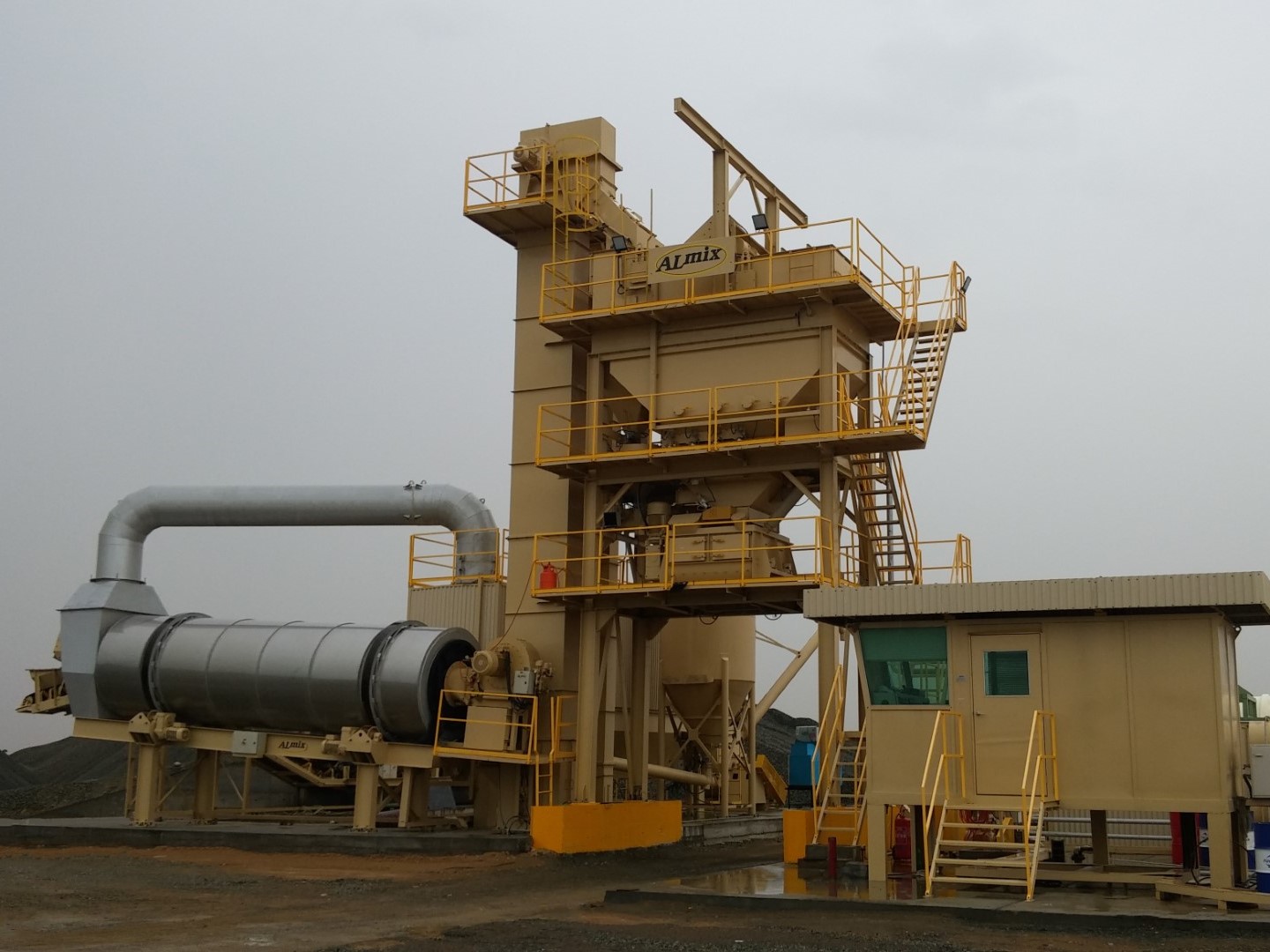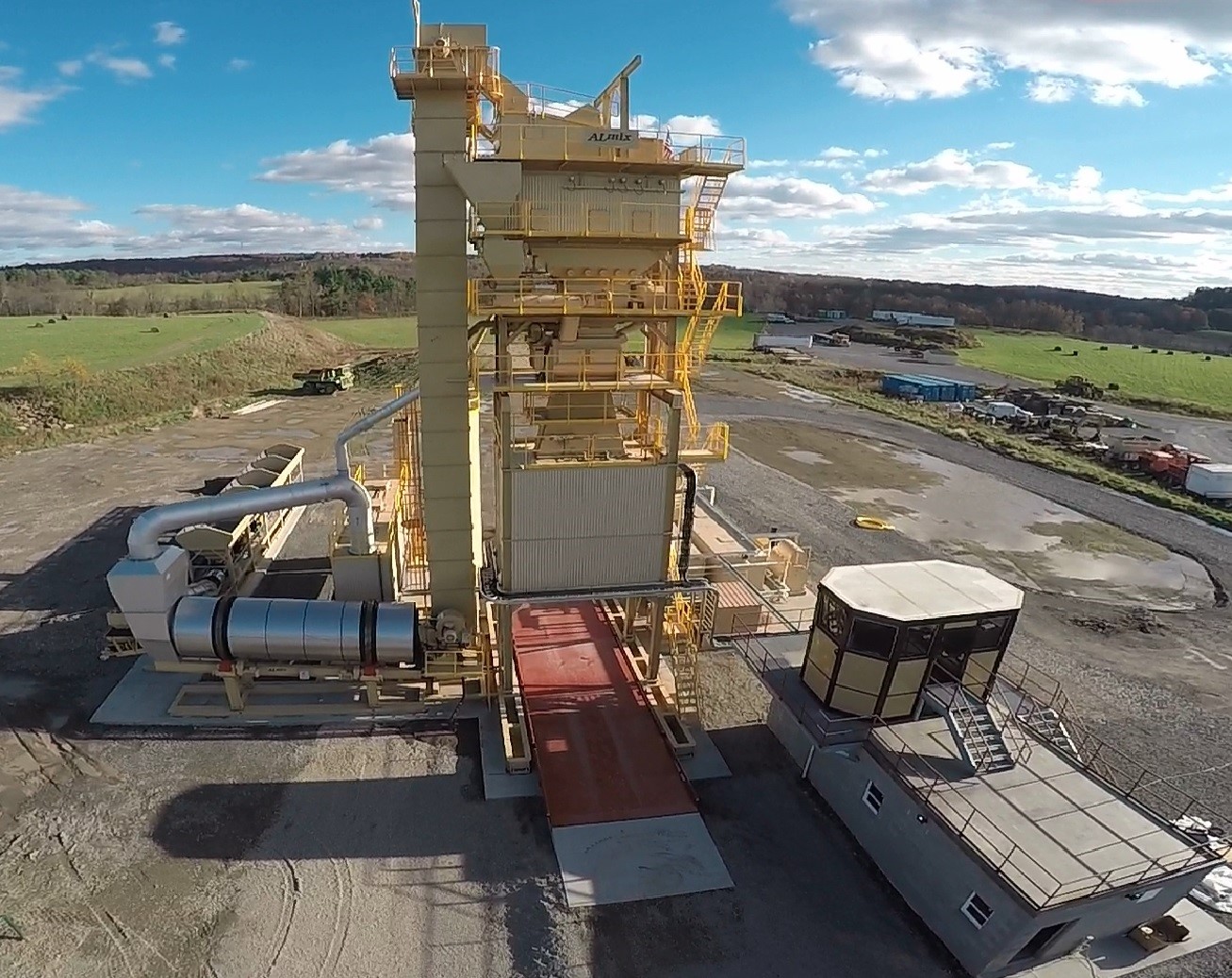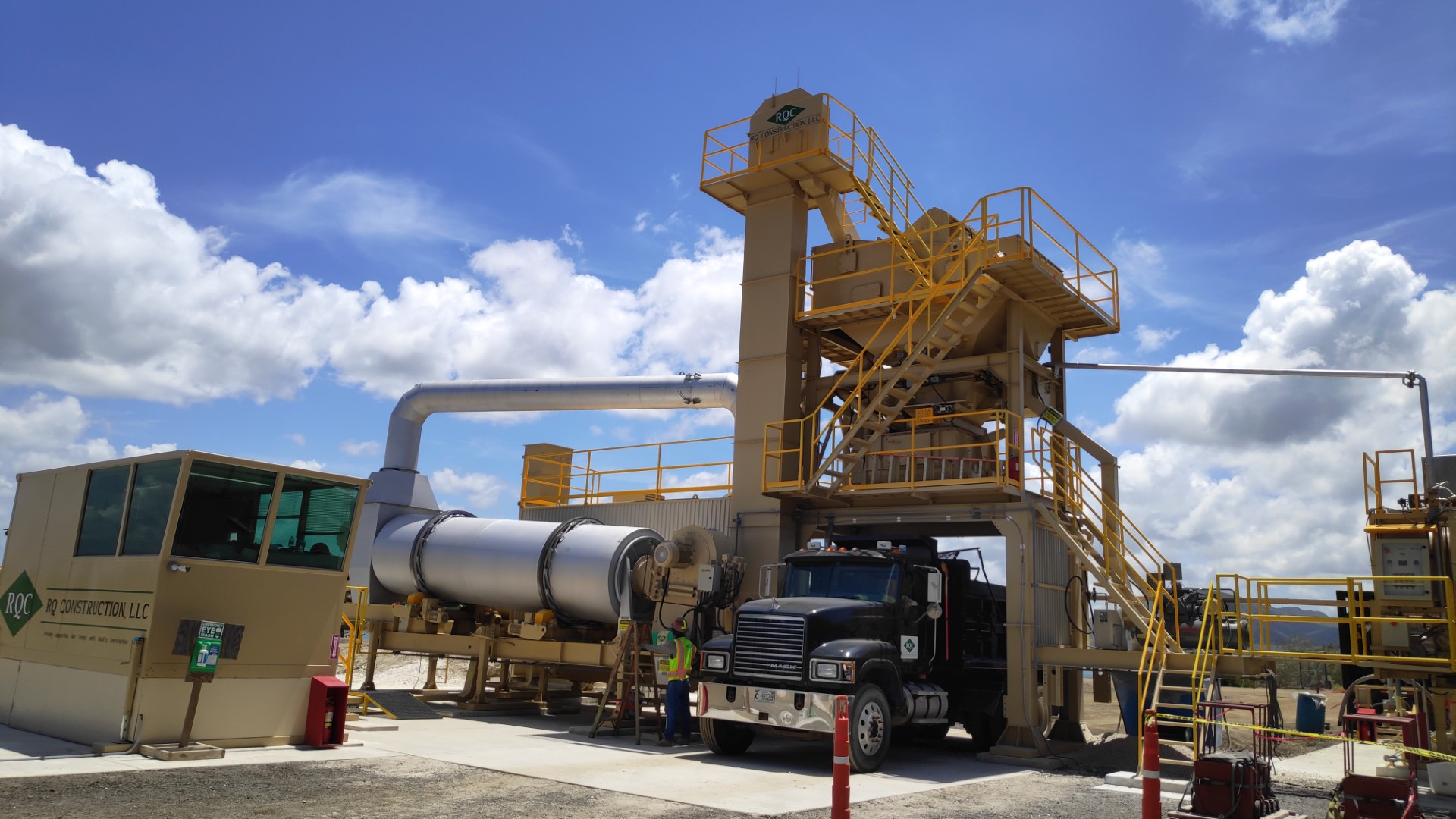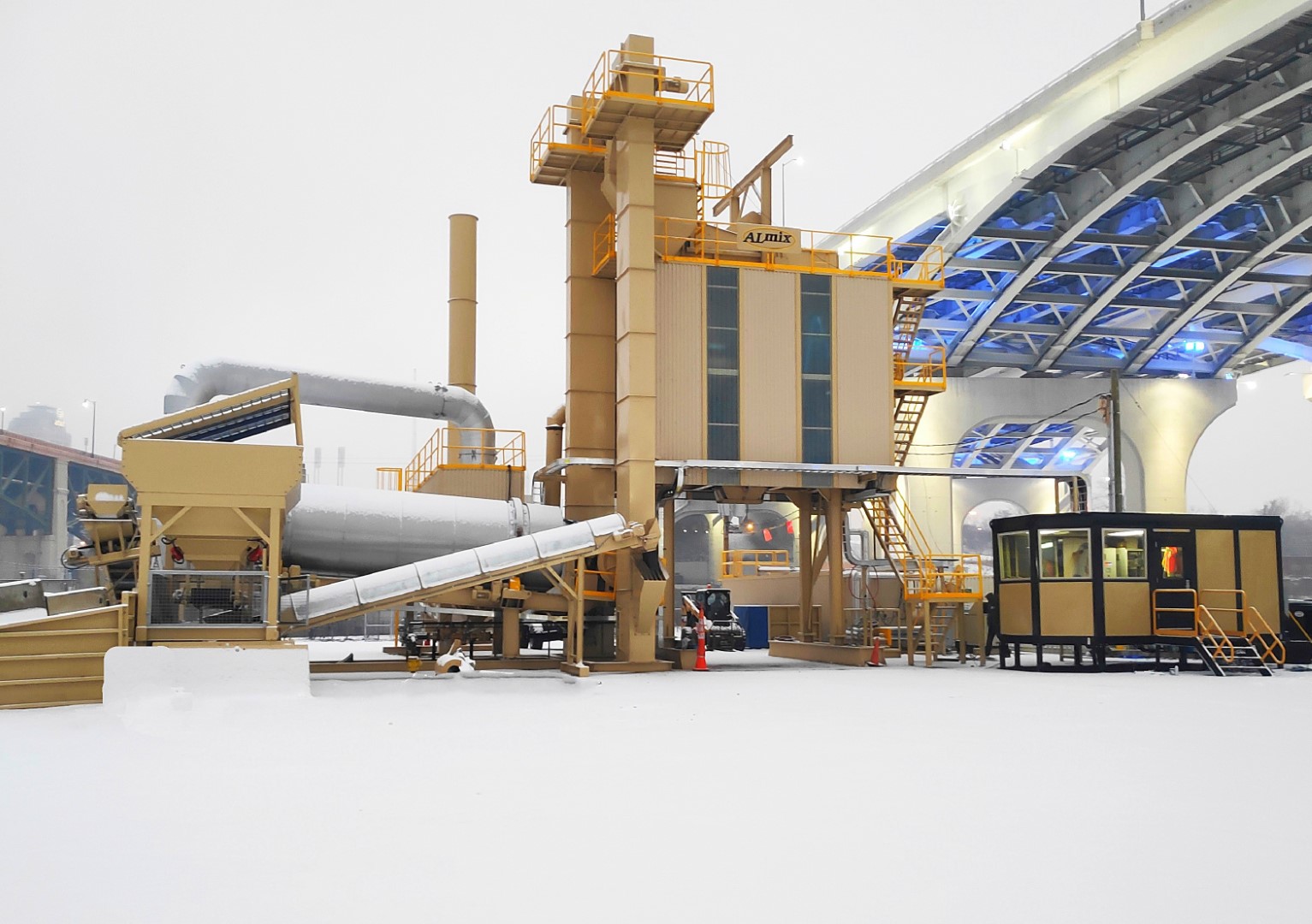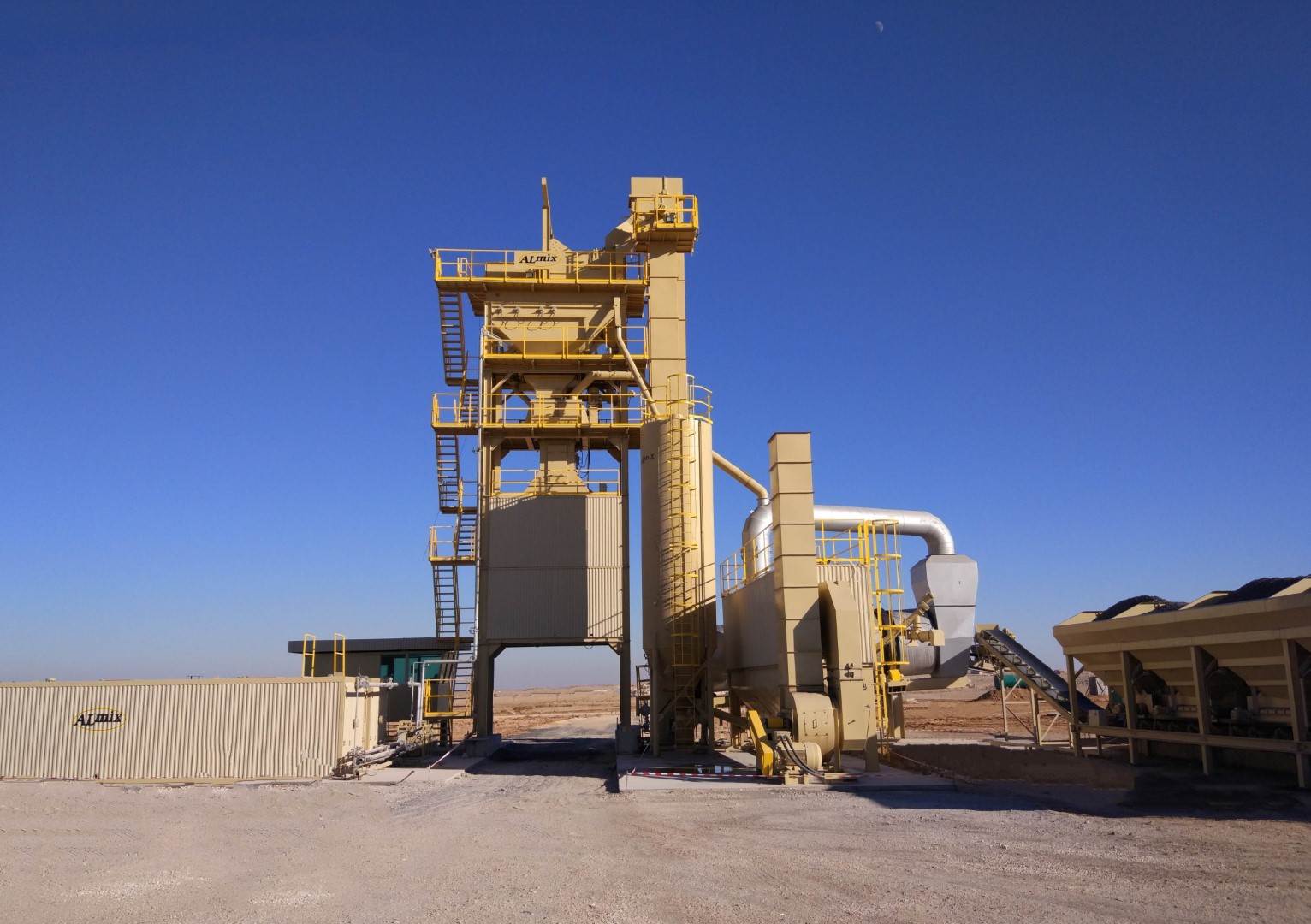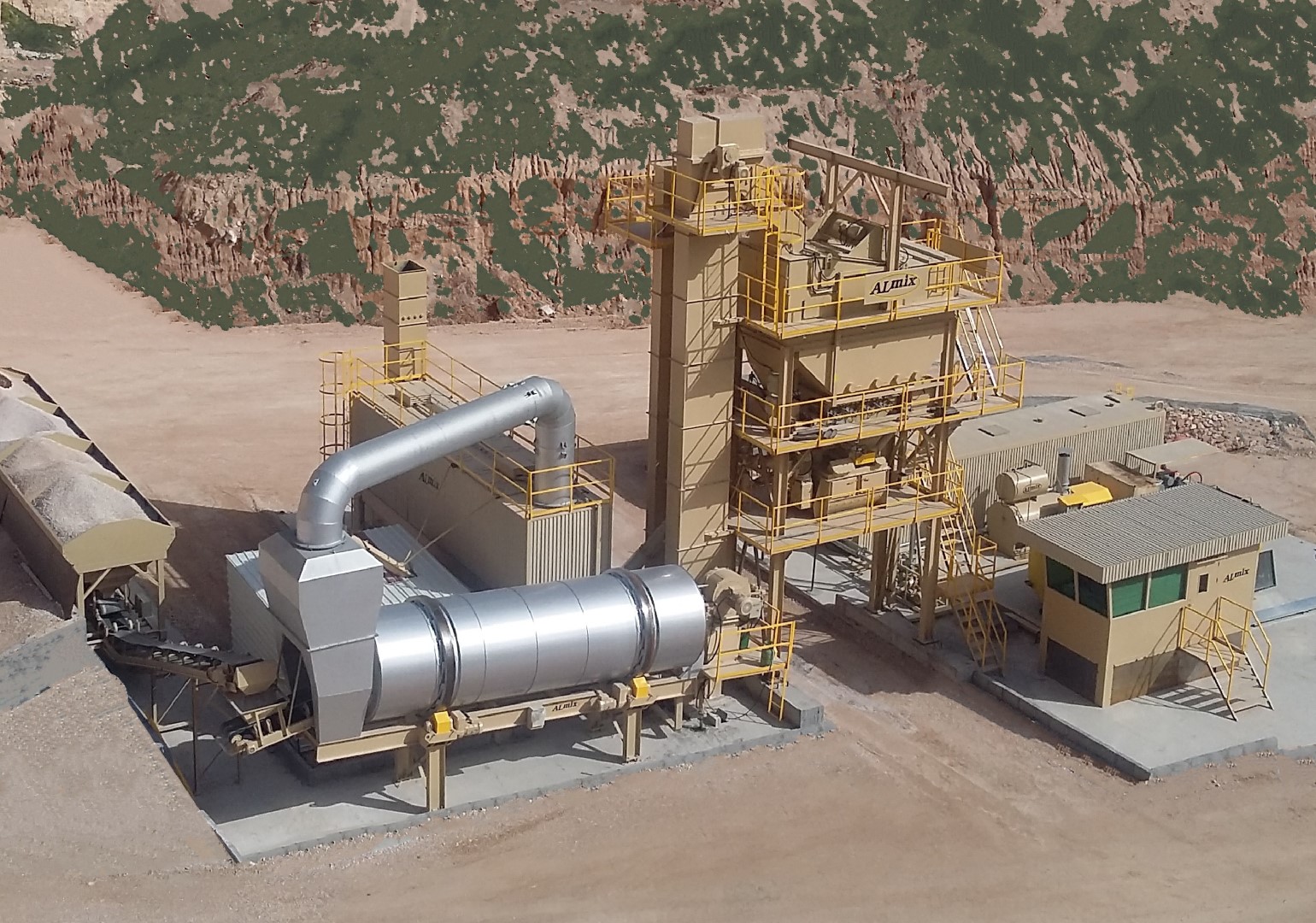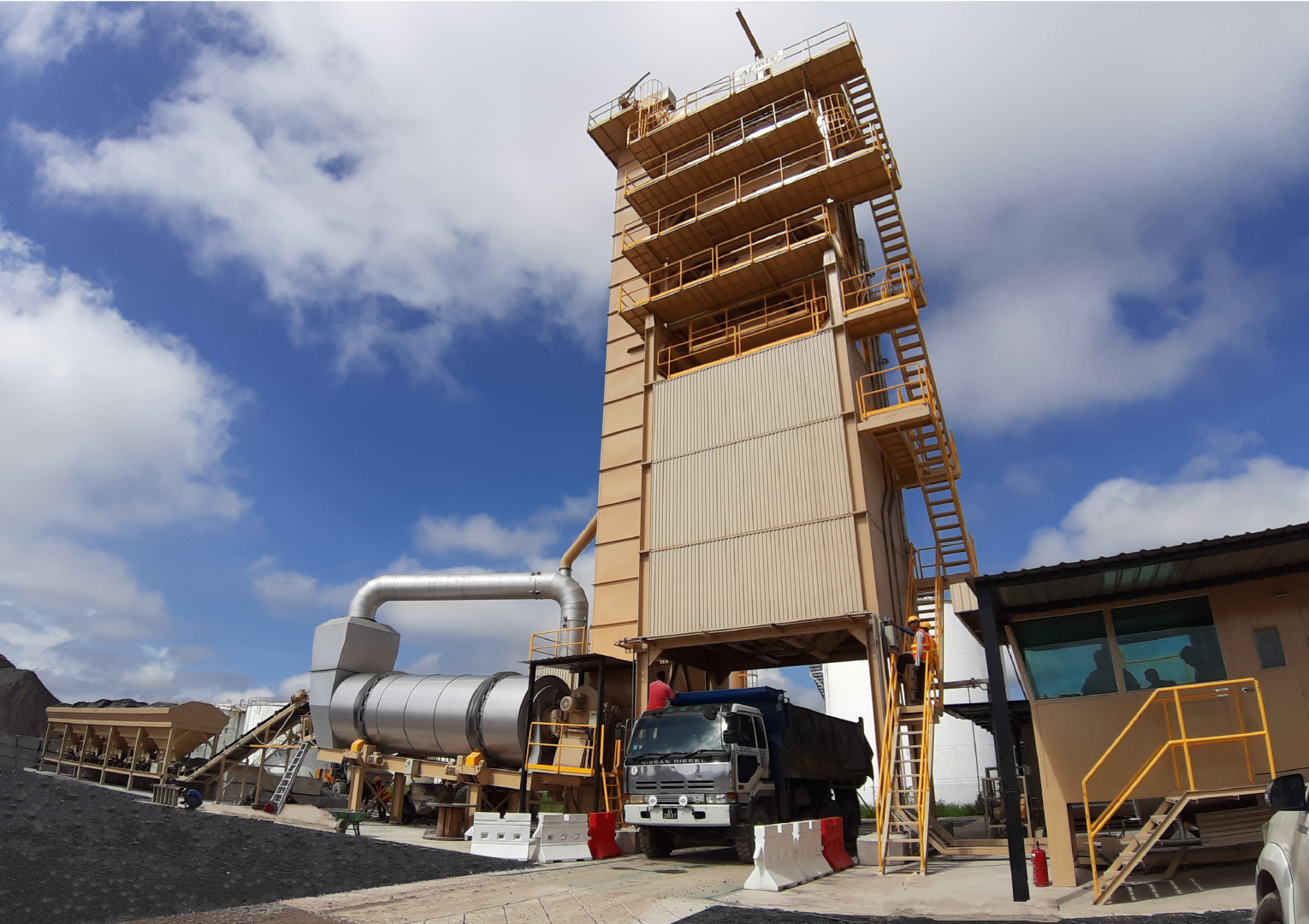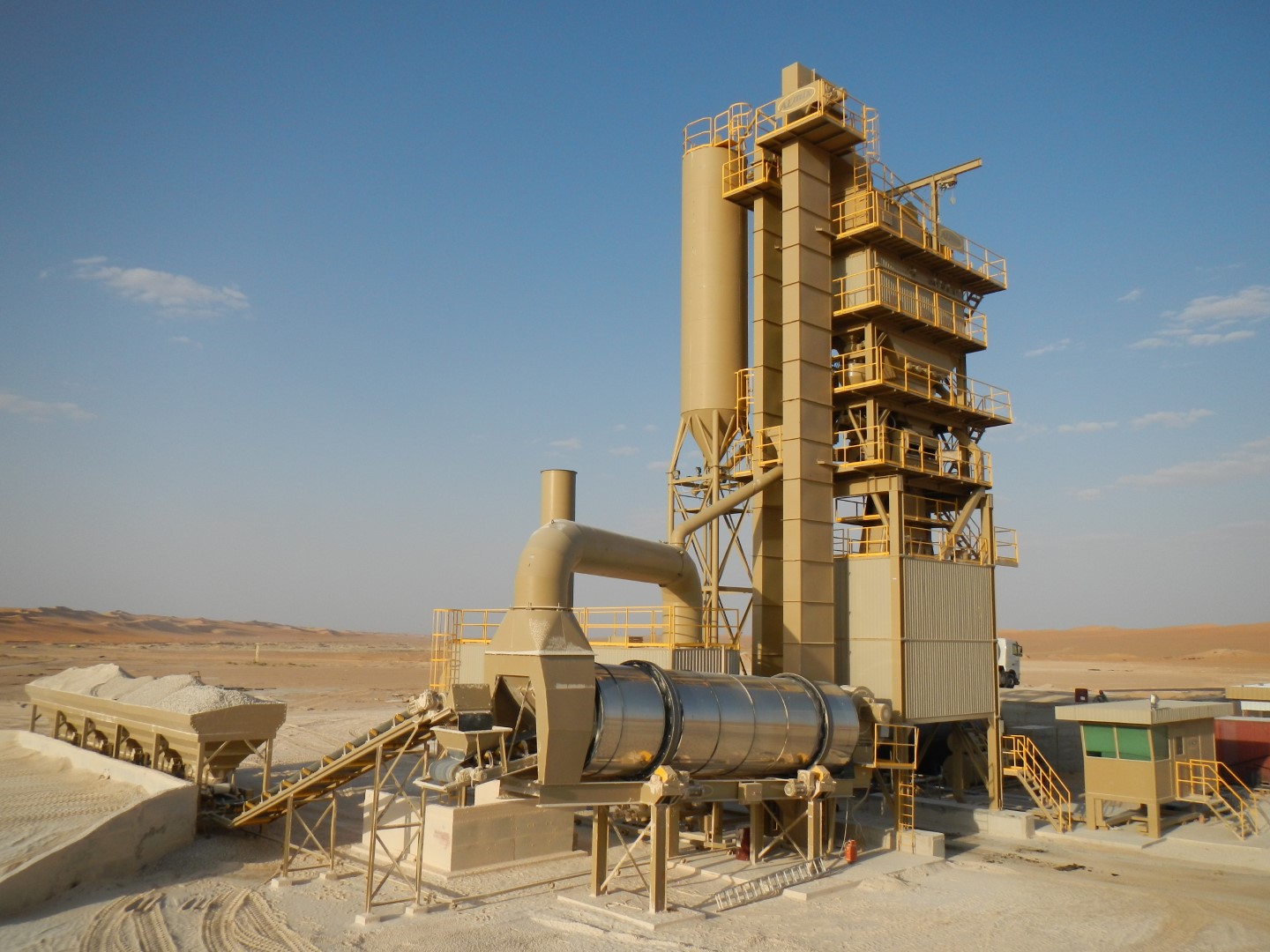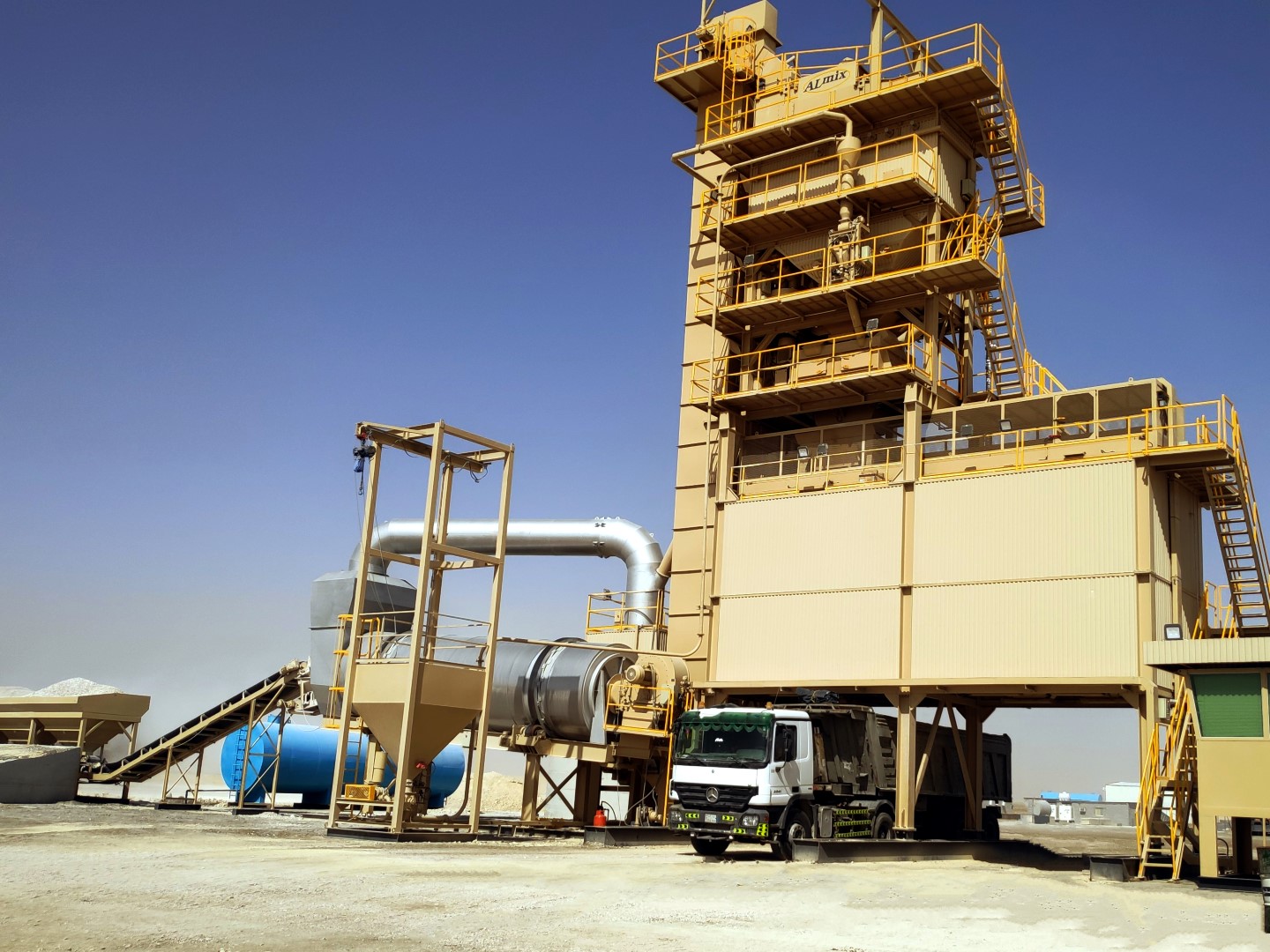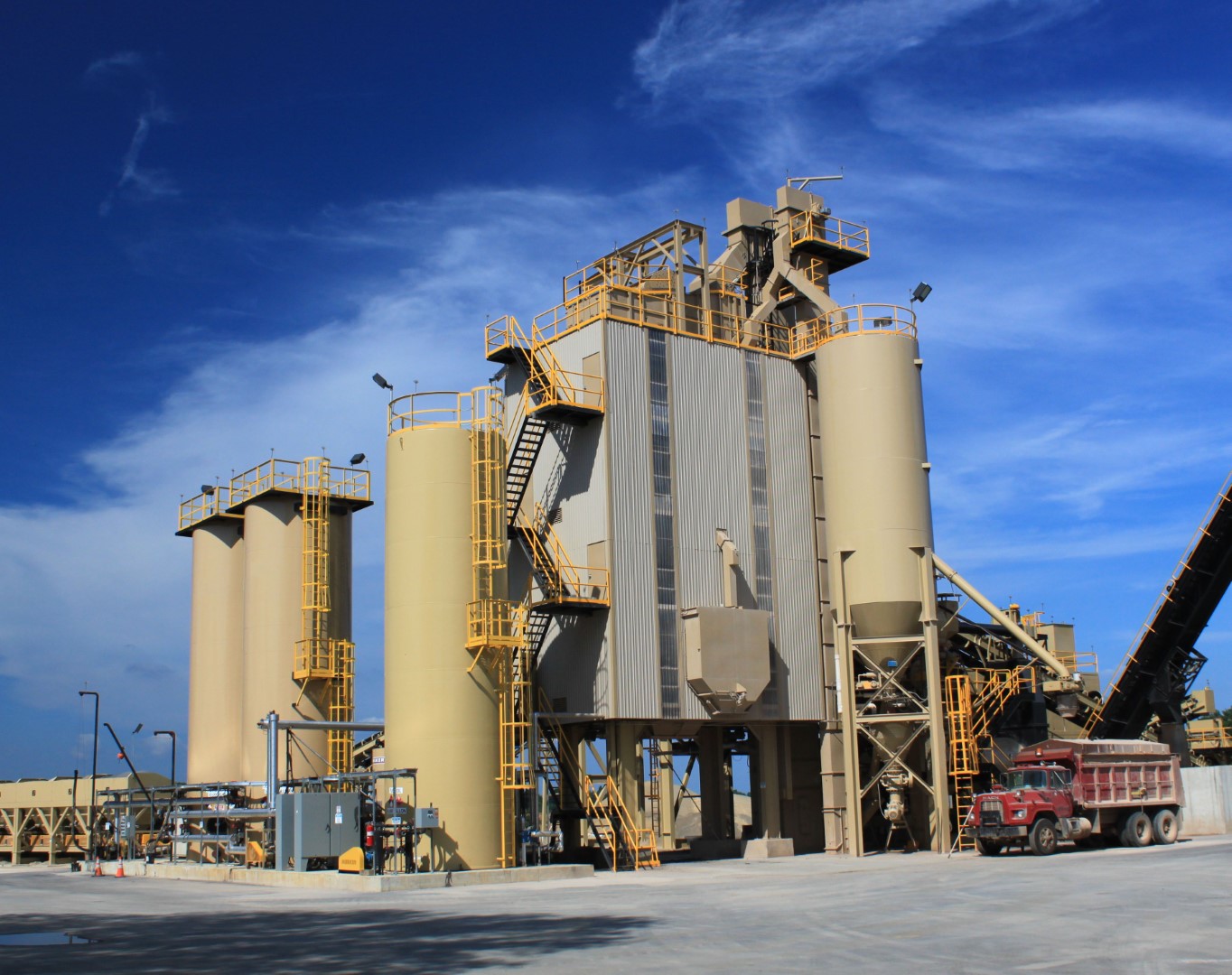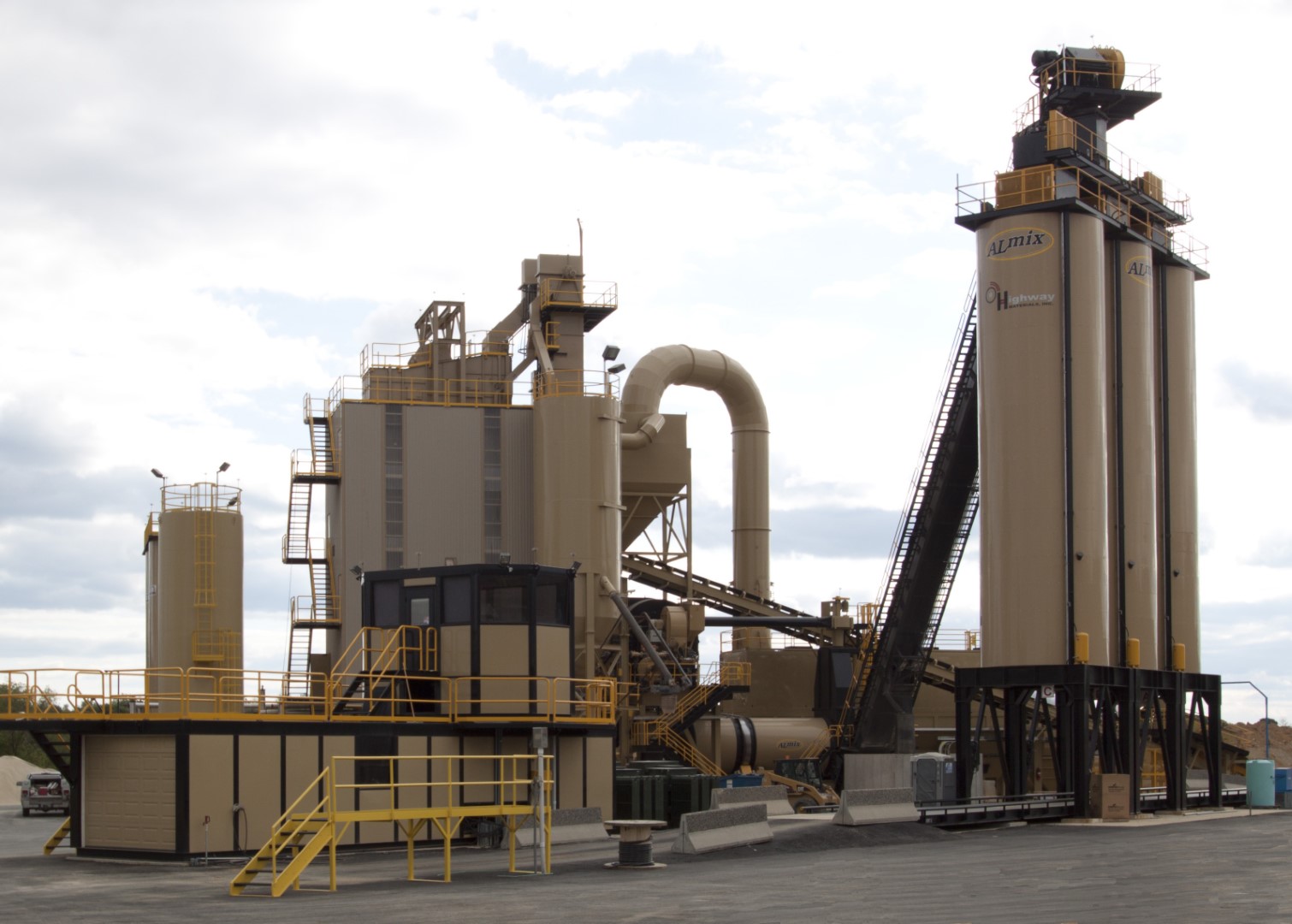 ---