ALmix Hot Mix Storage Silos | Overview
From the bottom up, our silos are over engineered to give our customers the highest quality silo in the market. As a standard, your ALmix silo is built to conditions of Seismic Zone IIA and a 150 mile/hour wind velocity. Designs are available to Seismic IV conditions and skid mounted silos are available where soil conditions allow. We can provide professional engineering services to design your footings based upon your soil conditions. And, when it comes time to install your silo system, our team of field service technicians is available to accomplish the job promptly and within budget.
Strength is derived from structural steel legs and frame supports house the 1/4-inch, 100% double welded silo tube. Silo wallsare insulated and covered with pre-painted aluminum sheeting to keep heat loss at a minimum. Silo top decks are insulated with 10 inches of high-density insulation and covered with diamond decking, toe kicks and OSHA approved hand rails. A caged ladder is provided to from top to access bird's nest on the main drag. Fully lined batches are provided to collect mix and discharge into the silos while safeguarding against mix segregation.
ALmix Storage Silos | Features
Stationary Silos at 30, 50, 75, 100, 150 and 200 Tons Capacity
Mobile & Self-Erecting Silos Available
Multiple Silo Systems up to 3200 Tons Total Storage Capacity
Silo Insulation on Side Walls, Top Deck and Discharge Cone
High Level Sensor on Silos and Batcher
Cylindrical and Rectangular Silo
Radar Continuous Level Sensor & Silo Back Weighing System as Options
---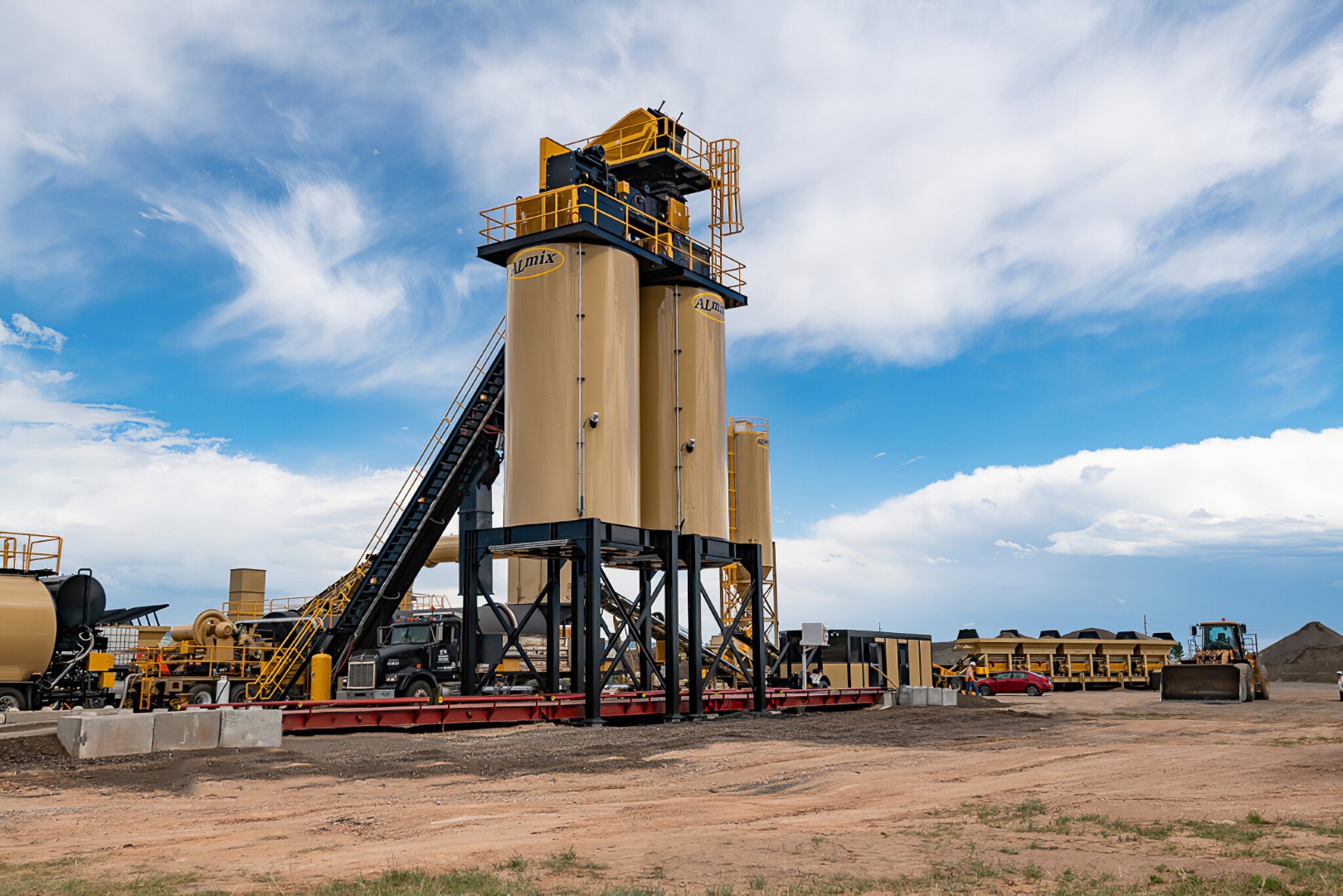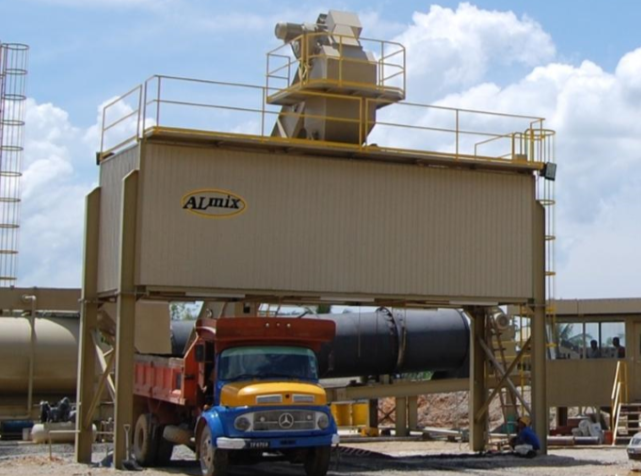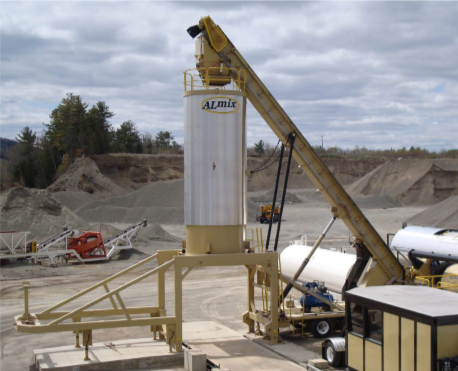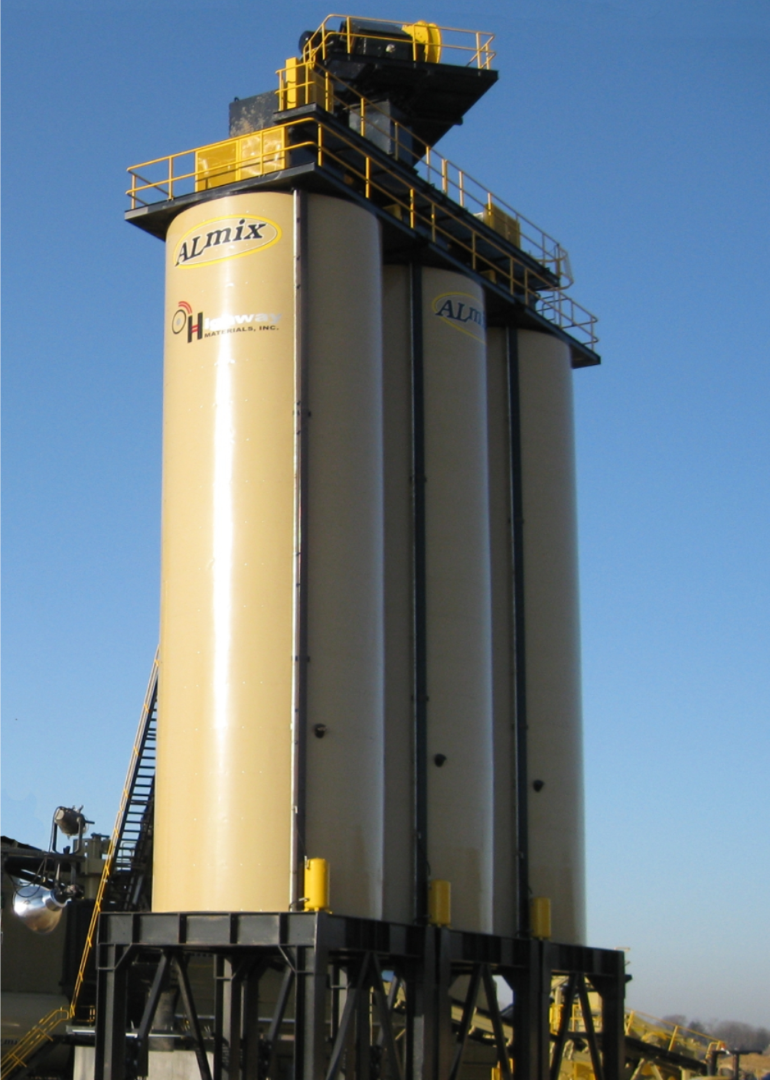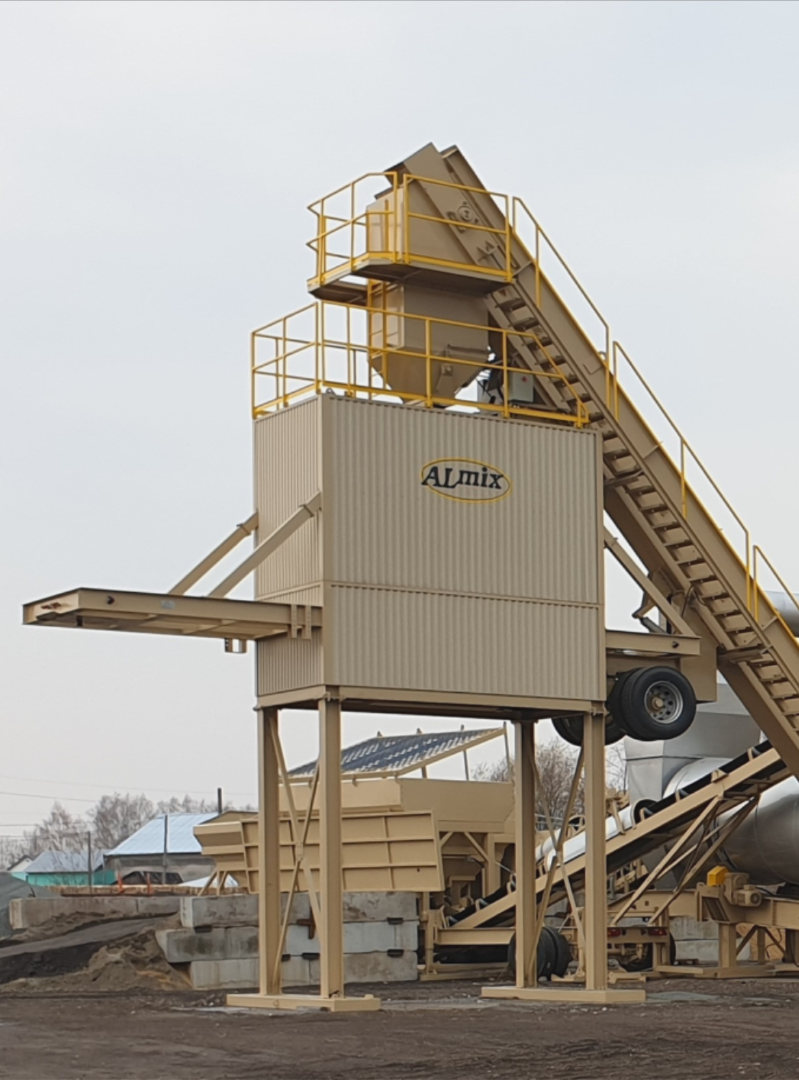 ---