ALmix Total Control System | Overview
Over the years, ALmix has become renowned as a provider of industry leading asphalt mixing plants. Throughout this time, we've seen major changes to technologies across the many facets of the industry. As the pace of change and the introduction of new technology accelerates, we are pleased to offer a plant control system that is designed to embrace these changes and keep your operation ahead of the curve.
The ALmix Total Plant Control System automates the blending process of the asphalt mixture. It automatically batches and blends aggregates, liquid asphalt, mineral filler and RAP accurately throughout the full range of production. The Controls are operator friendly and yet extremely reliable and highly accurate. Batching and blending controls run on the latest user-friendly Microsoft Windows operating system. It has superior program logics that optimize the plant's production, provides precise process control and consistent product quality.
Liquid Asphalt is the most expensive raw material in the asphaltic mix. Every asphalt producer wants to avoid any wastage of liquid asphalt. The ALmix continuous mixing process control uses Mass Flow Meter technology to accurately meter the exact quantity of liquid asphalt that is needed in the asphaltic mixture. The ALmix Total Plant Control System adds liquid asphalt according to the real time weight of aggregates measured on the Virgin and Rap belt scales.
ALmix Total Control System | Standard Features
Blend Aggregates, Liquid Asphalt, RAP, Mineral Fillers and Additives
Store Unlimited Number of Mix Designs
Computerized Cold Feed Blending Controls
Graphical User Interface Provides for Intuitive Plant Control
Burner ignition sequence and fault display
Automatic burner control with start-up and firing percentage
Multi Language interface
Exhauster control with speed percentage and drum negative pressure status
Automatic baghouse cleaning control with baghouse differential pressure status
Interlocks, warnings, settable limits and logs for added safety
Printing Facility for Daily Reports and tickets
Remote Support via Internet
Computerized Total Plant Control System as Option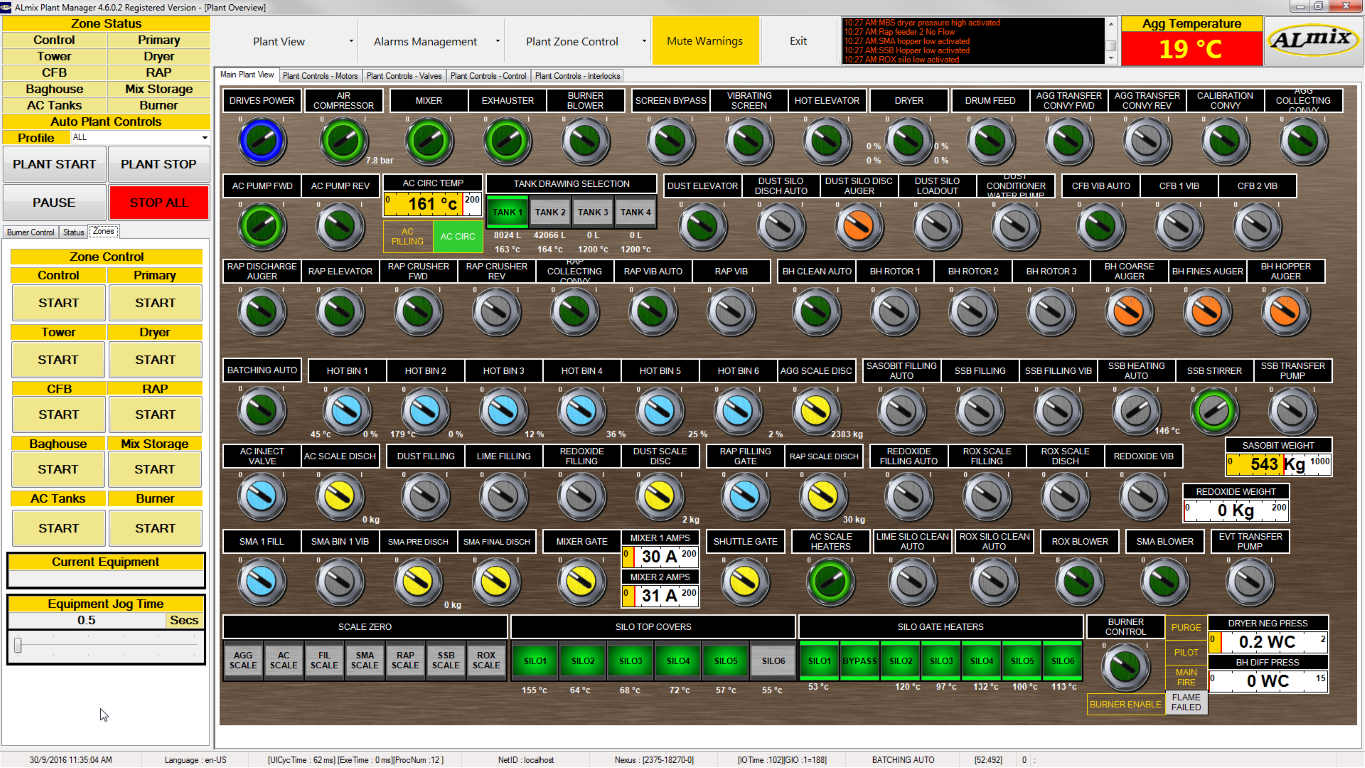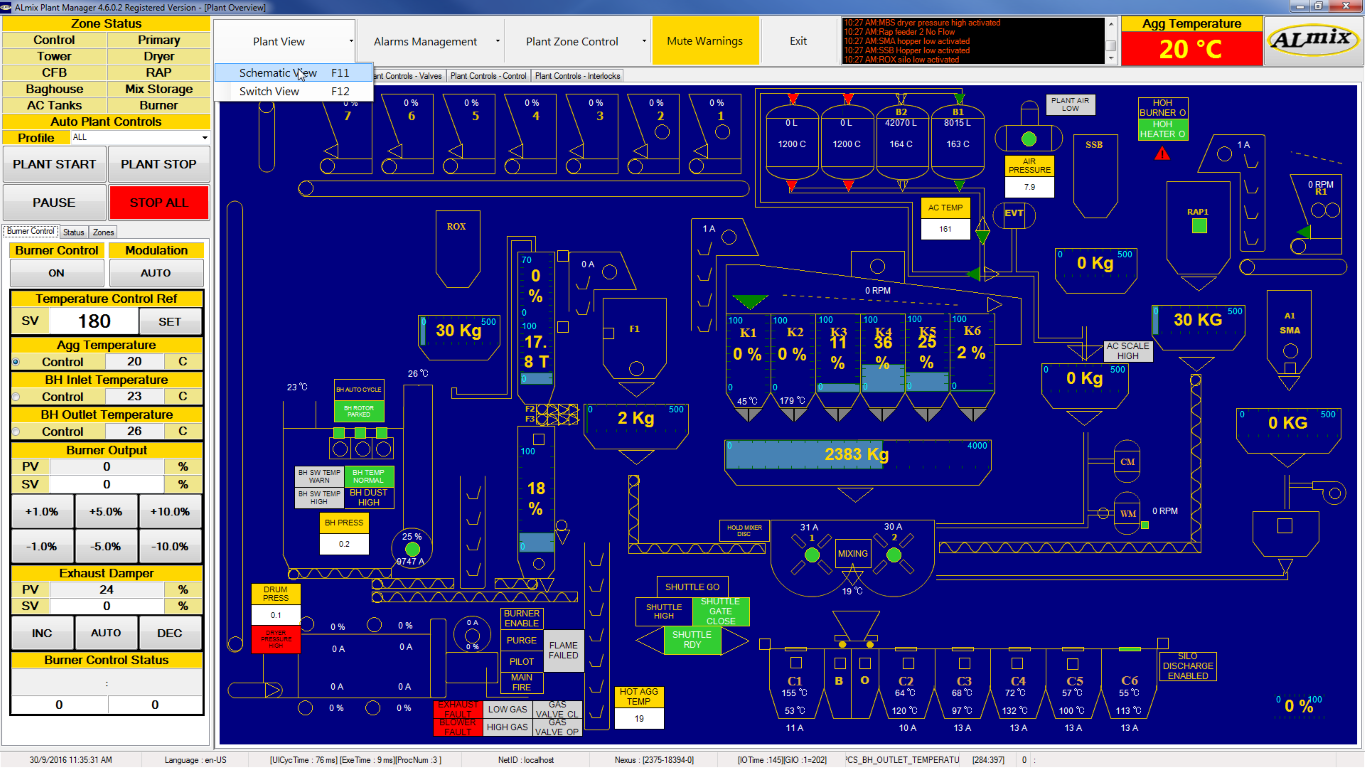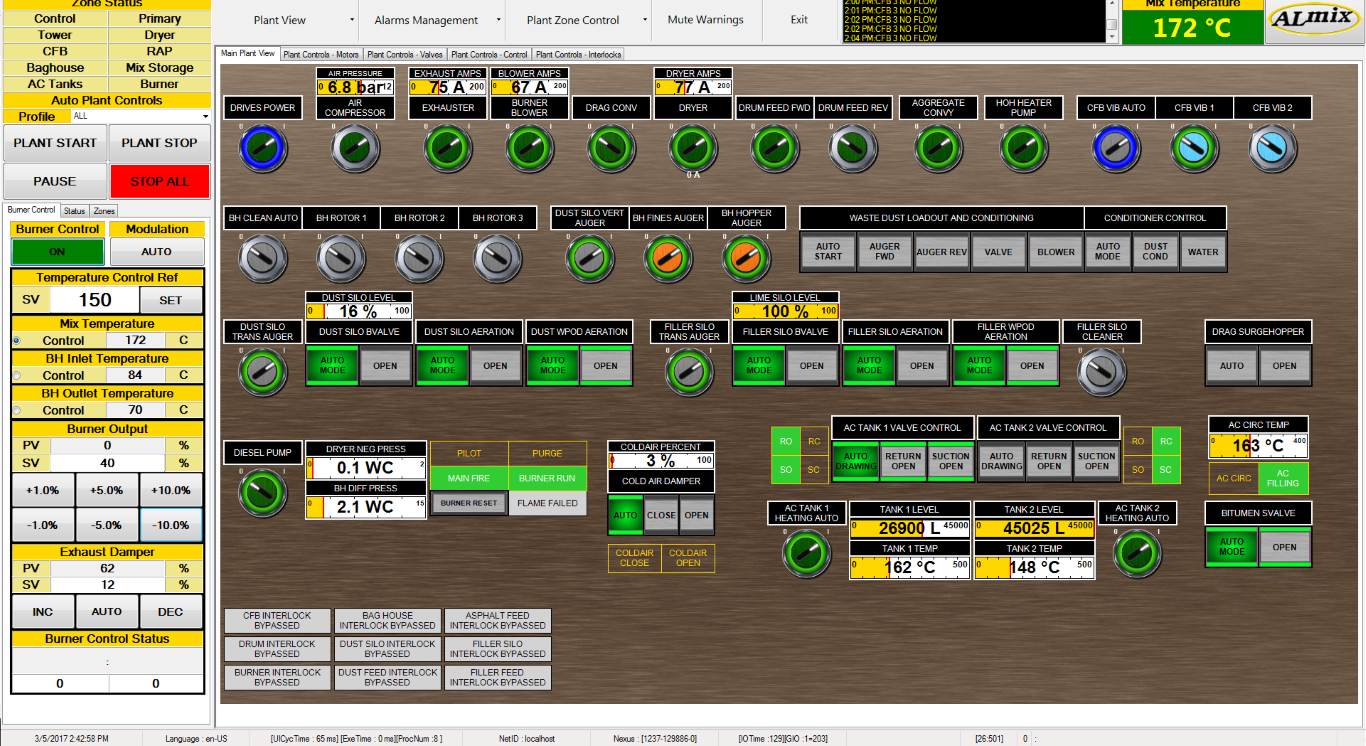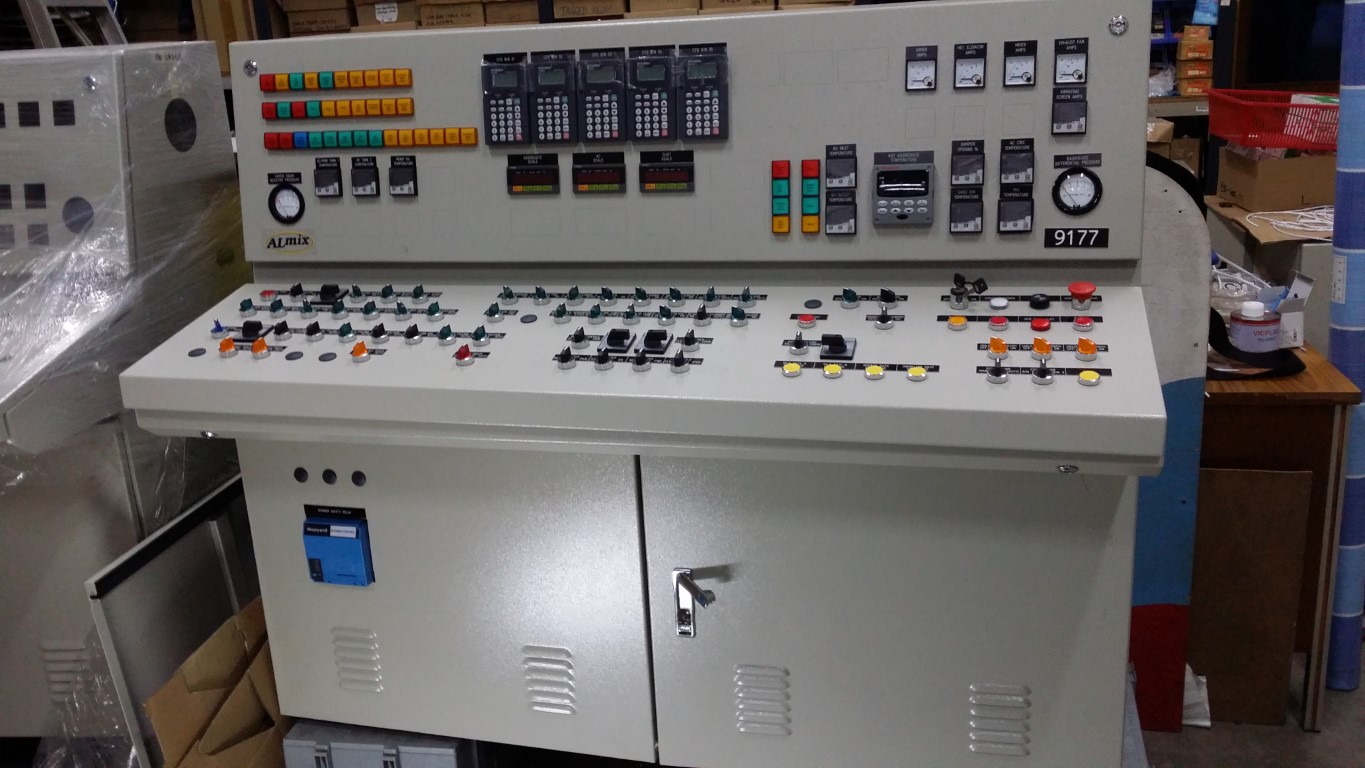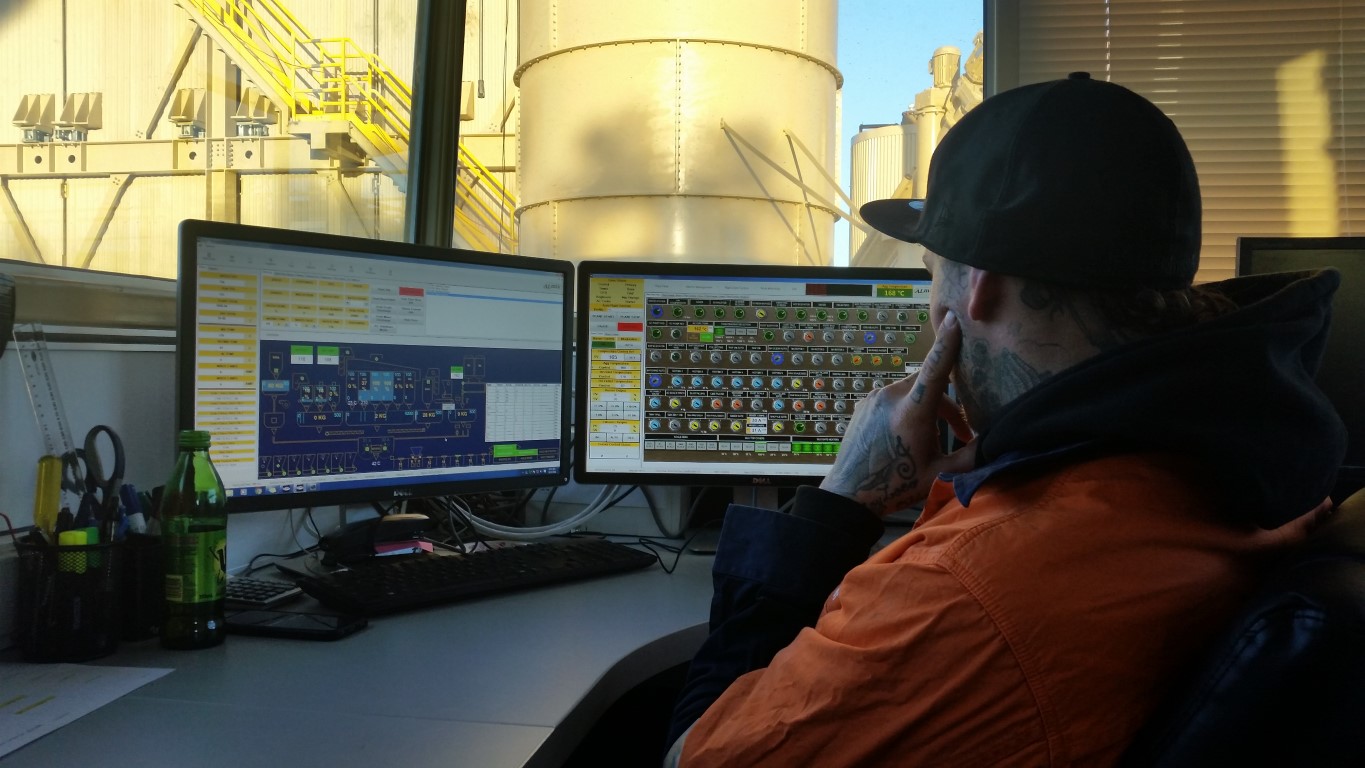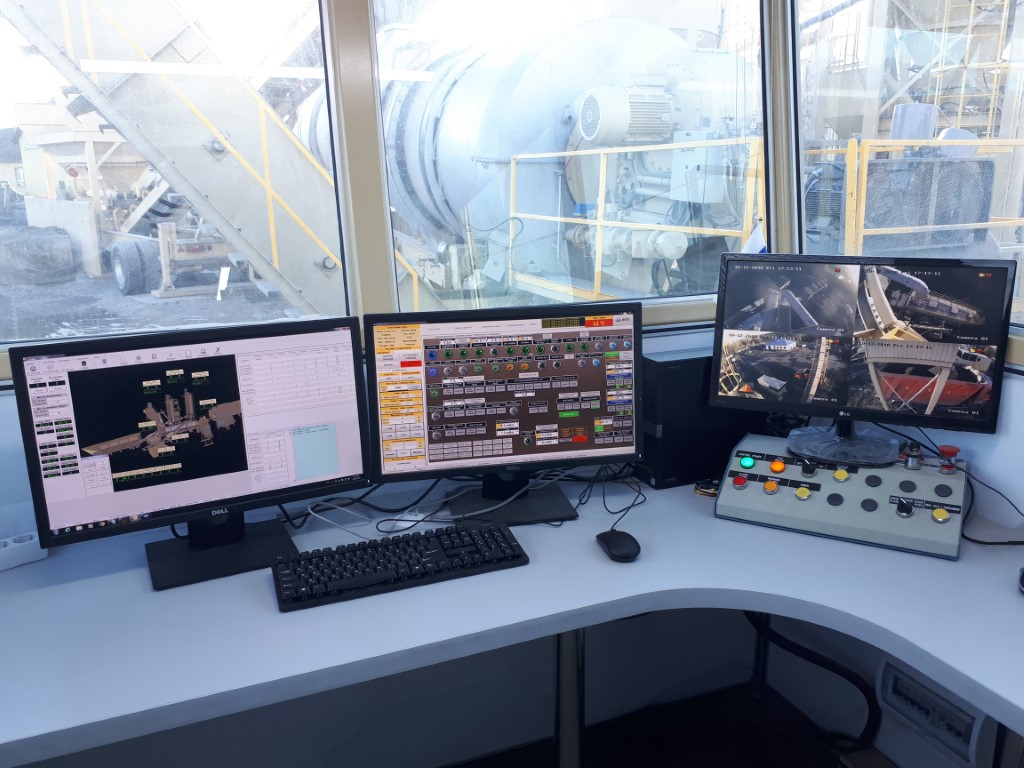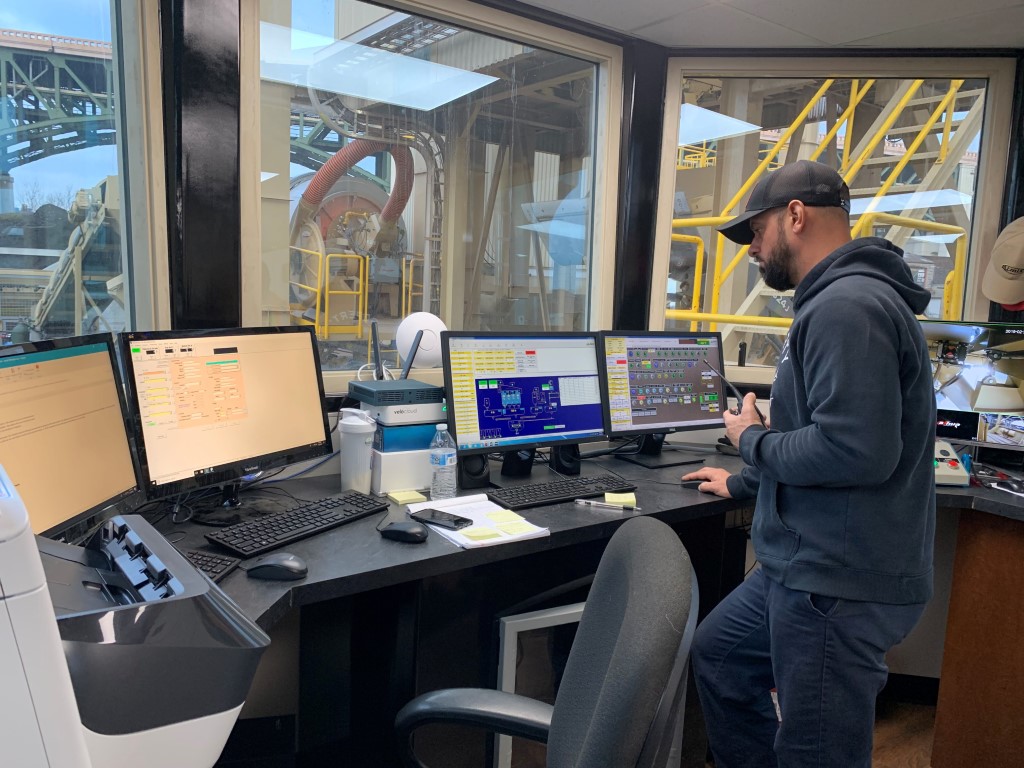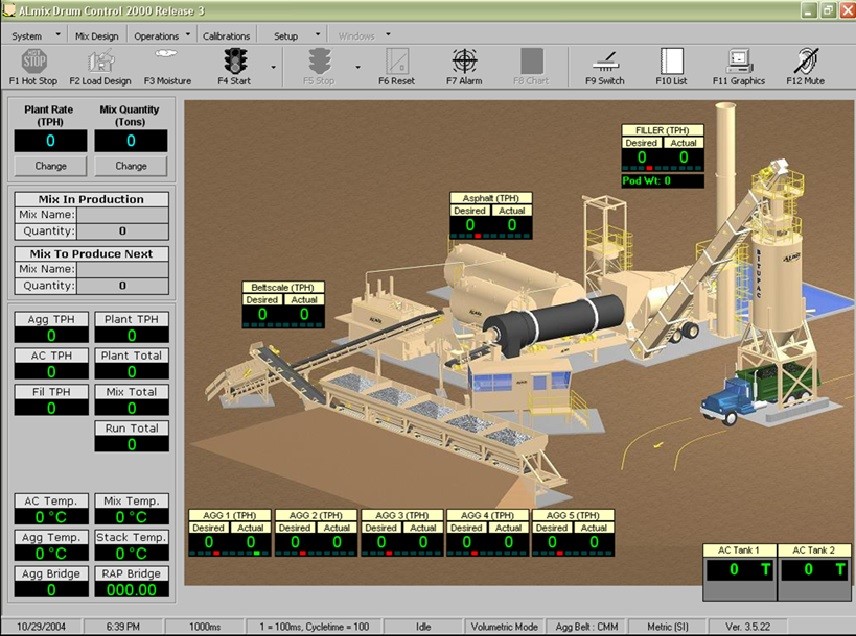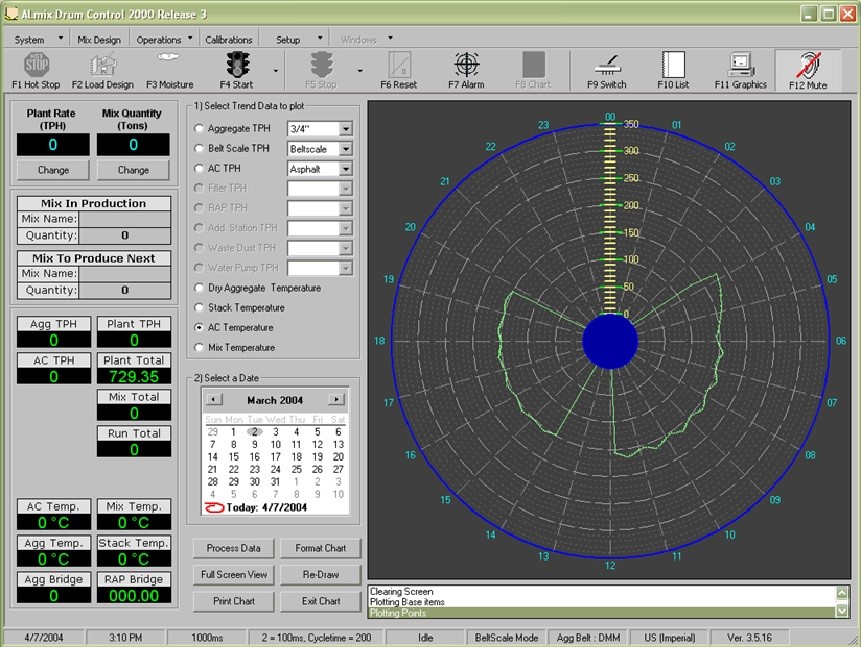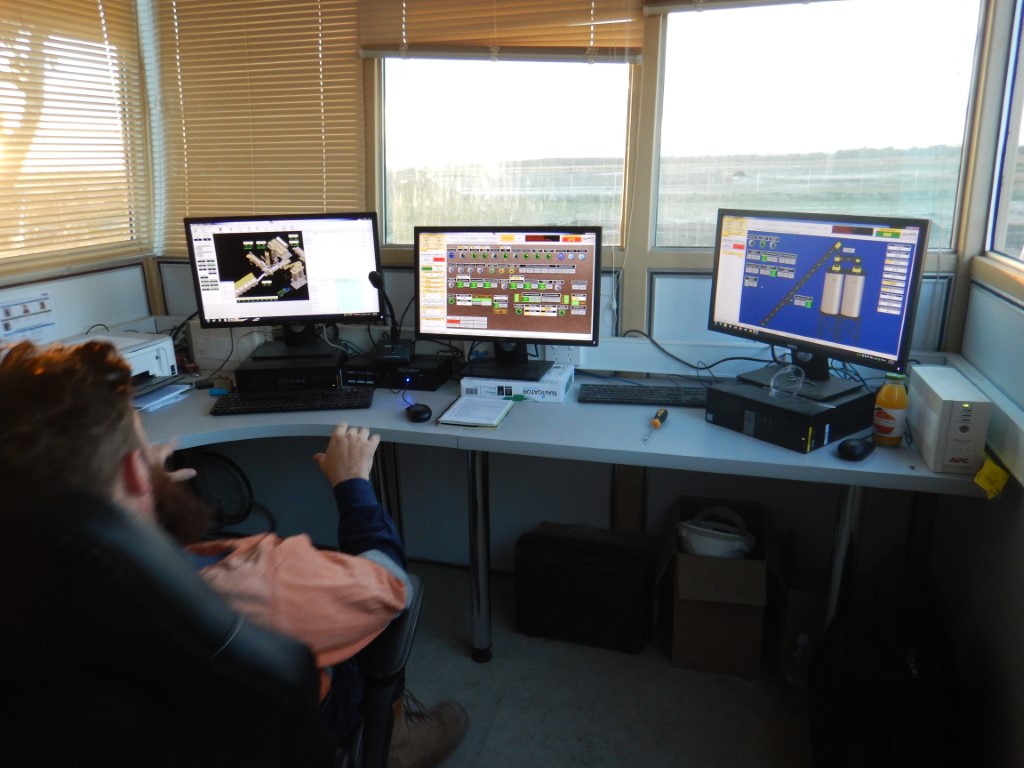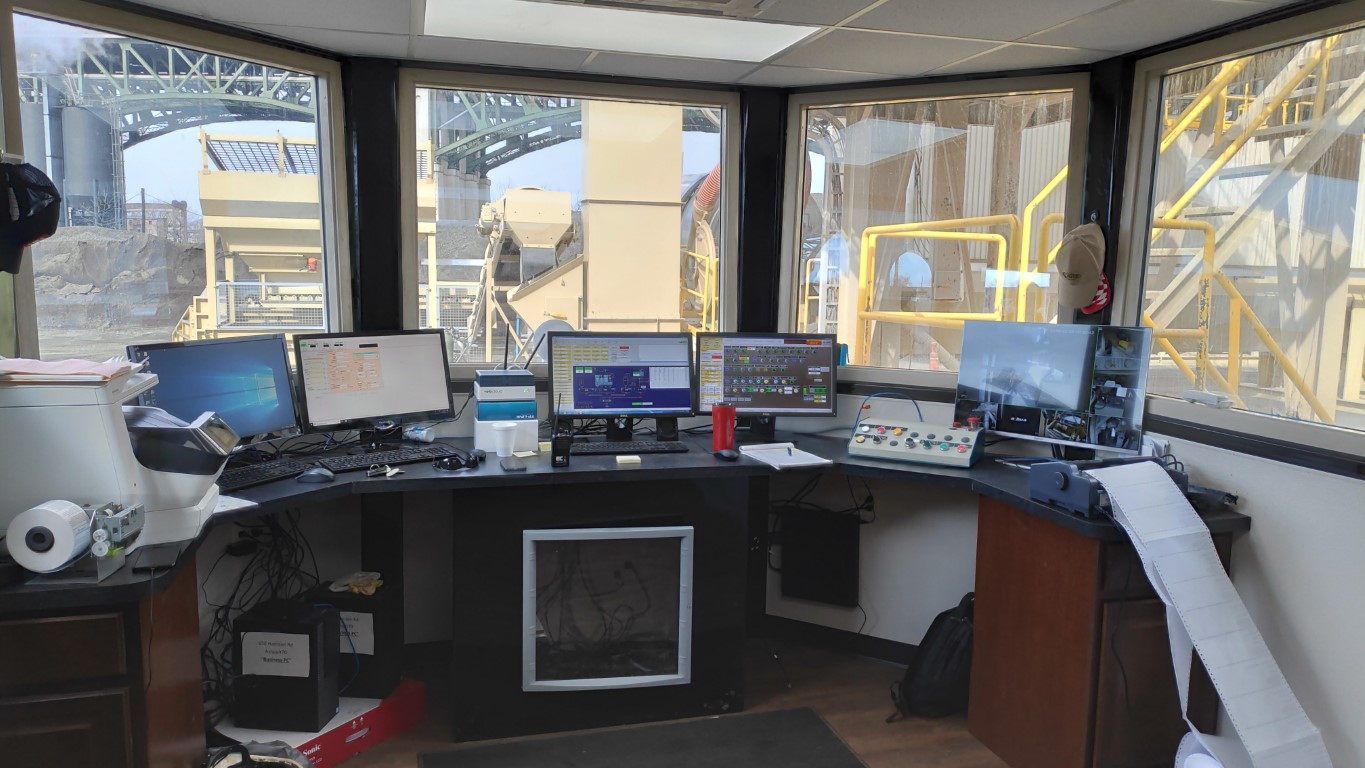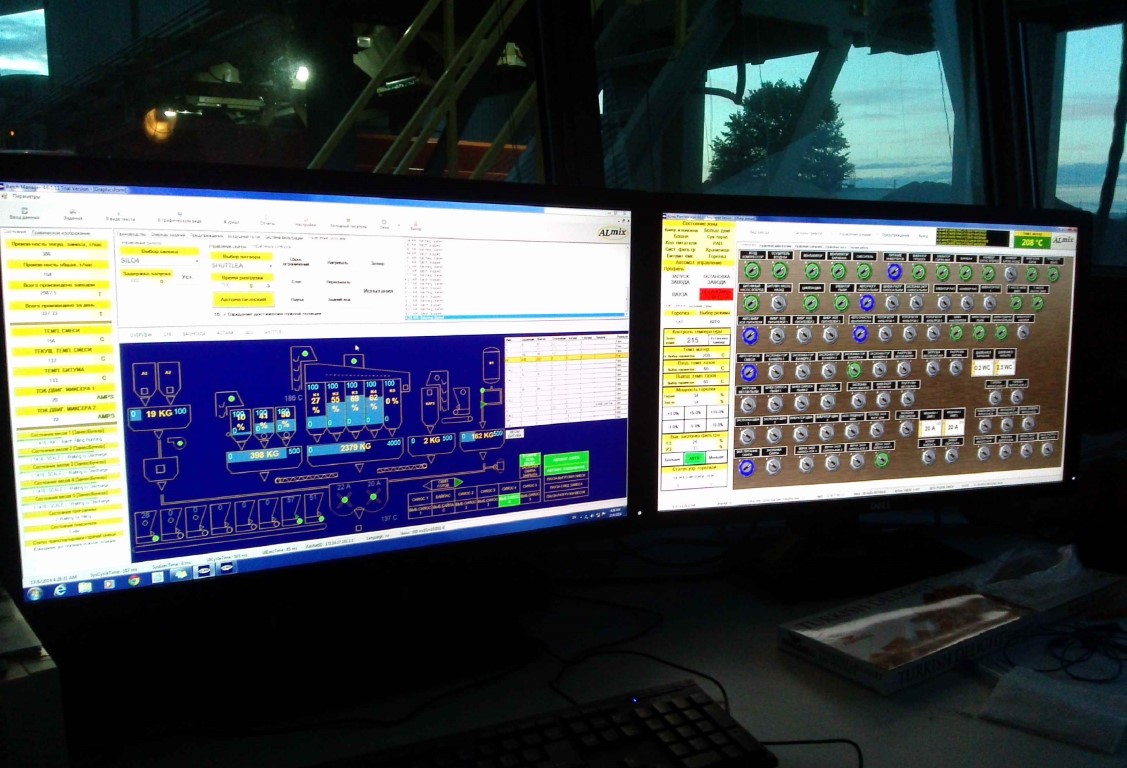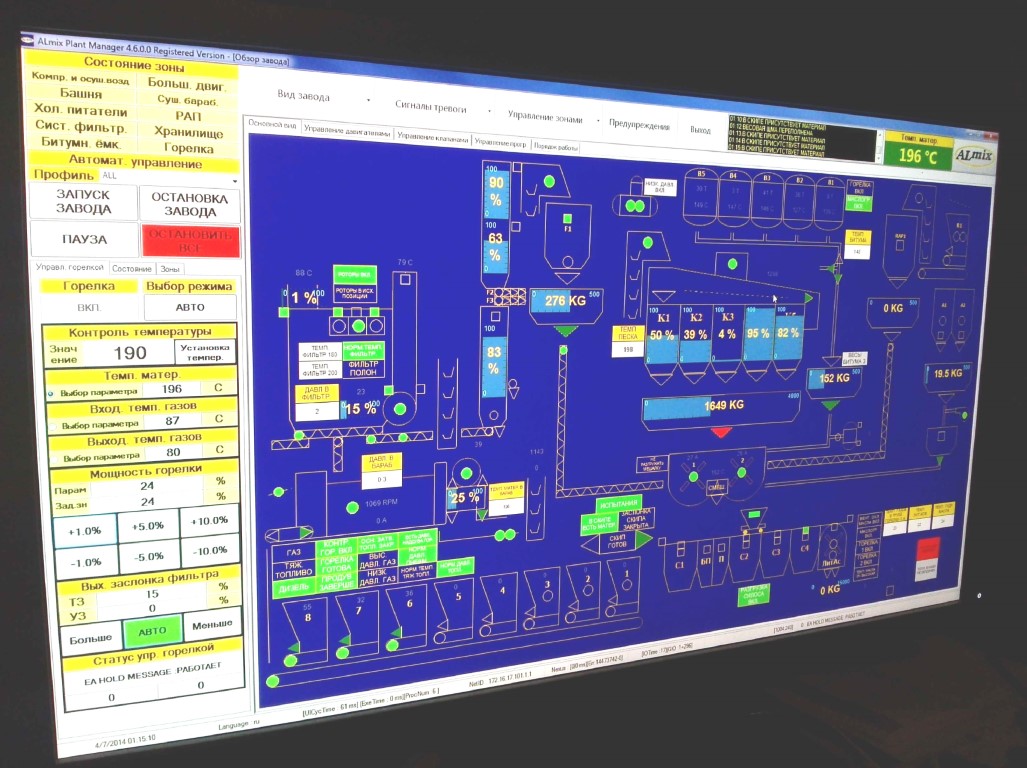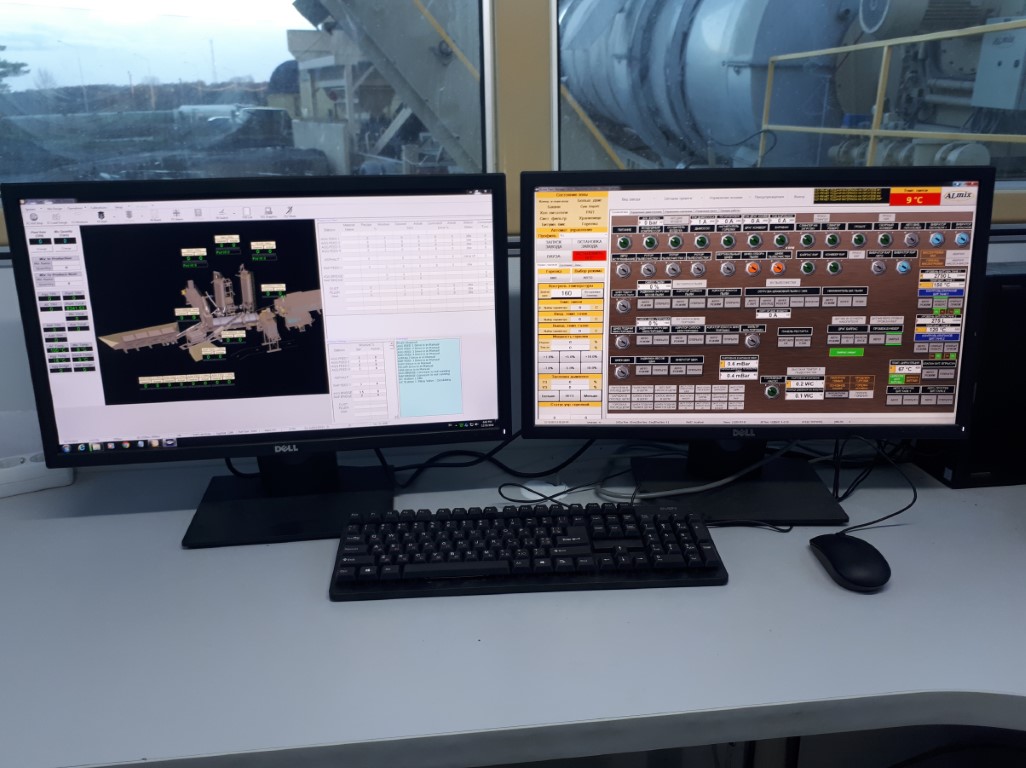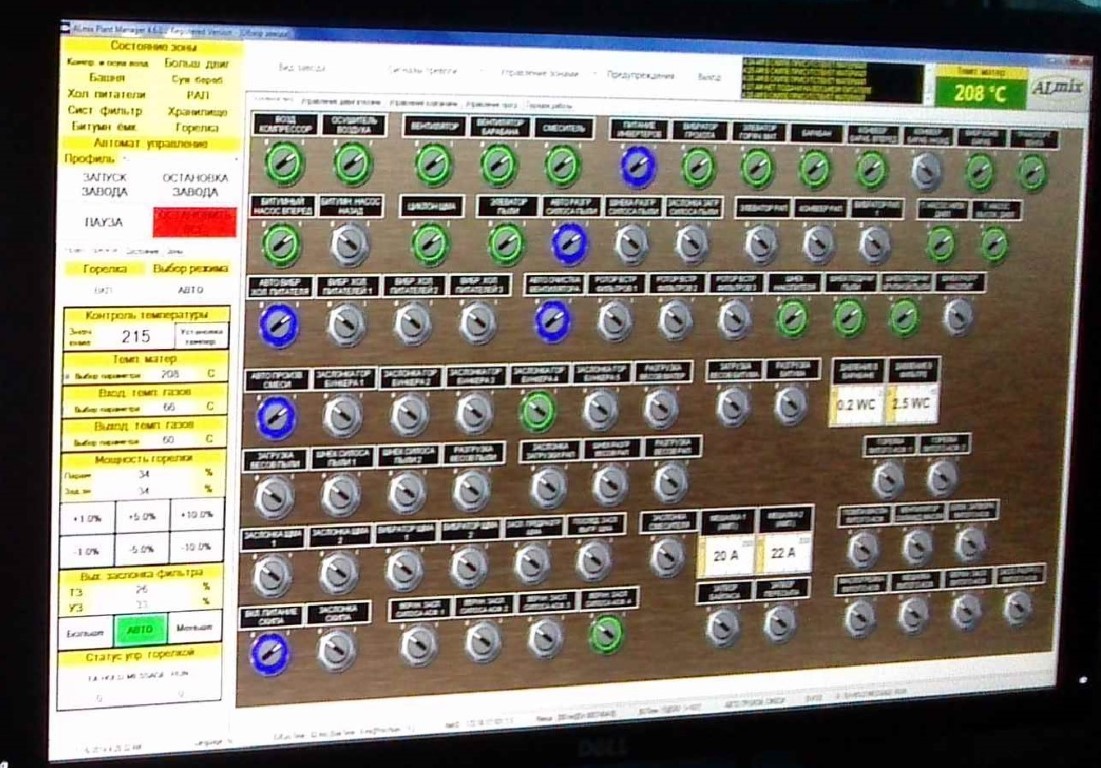 ---